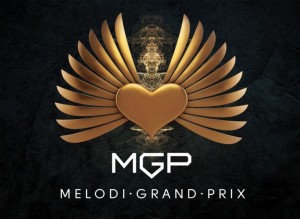 Following the revelation in May that semi finals were to be scrapped in the Norwegian selection, broadcaster NRK lifted the lid today on further details surrounding the selection process.
NRK and project manager Vivi Stenberg had initially indicated that the three existing semi finals were to be scrapped in favour of one sole final. Today however, it was revealed that three pre final shows will still exist, although these are to be broadcast from the same place, moving away from the Melodifestivalen format of hosting semi finals at various locations around the country. Just where the three shows are to be held is yet to be confirmed. In all likelyhood, each programme will consist of five acts, three of which most probably will advance to a final, presumably to be held in Oslo Spektrum. Each programme will attempt to give viewers much more insight into the preparations behind the contest, as well as providing them with much more access to and information on each competing act.
Apart from adapting the programme format that makes up the selection process of Melodi Grand Prix, the number of contenders in the field is also set to be reduced significantly, from the twenty one artists that took part this year, to a mere fifteen in total. Part of the reasoning behind this decision, Stenberg states, is to raise the overall quality of the entries in contention: "We now have to think, even moreso than before, that every song in the running has winning potential", she told tabloid VG today.
A number of entries will be made available online, which fans will be able to vote for. The most popular acts will make it to Melodi Grand Prix, but there's still no indication as to whether these will go straight to the final. A professional jury appointed by Stenberg will also play their part in selecting a number of entries to participate in the national selection.
Norway managed a commendable fourth place this year with the contemporary entry I Feed You My Love, performed by Margaret Berger.
You might also like to read: