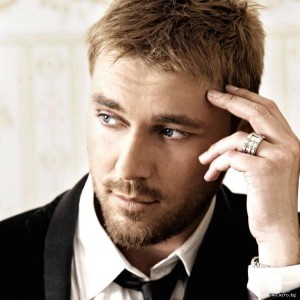 Miroslav Kostadinov with the simple artist name Miro will represent Bulgaria at the 2010 Eurovision Song Contest. That was decided already back in October. Tonight the TV viewers picked the song he will be singing in Oslo trying to bring the country back to the final they failed to reach last year.
Miro participated in the Bulgarian final in 2007 together with the band KariZma. With the song Fool For You they finished second and missed out of the opportunity of representing their home country at the Eurovision Song Contest. This year Miro was internally selected leaving no doubt that he will be defending the Bulgarian white, green and red colours in Oslo in May.
On the 16th and 17th of February a casting was held to find the backing singers and dancers that will join him on stage at the Eurovision Song Contest. Left was just to decide which song they will be performing in first the semi-final and hopefully later the final. 
The five songs the TV viewers could choose among in tonight's show had all been selected so that they would represent various music genres. Three of them were sung in Bulgarian and two in English. 
The five songs were:
1. Eagle. Composer: Yasen Kozev & Krum Georgiev.
2. Moyat Pogled V Teb. Composers: D2.
3. Twist and Tango. Composers: Thomas Törnholm.
4. Ostani. Composers: Nayden Andreev.
5. Angel Si Ti. Composers: Miroslav Kostadinov.
The show:
After Miro's performance of Eagle we were treated to a cover version of ABBA's Waterloo from 1974. Another Eurovision Song Contest winner is being copied after Miro's second performance. This time it is the Greek winning song from 2005 My Number One. The female singer in this cover band performing it in tonight's show even had a little resemblence to Helena Paparizou. After the third song it was time for cover version number three; Diva; the Israeli winner from 1998 – this time in a more toned down and sensual version compared to Dana International.
The fourth cover version was Believe which Russian Dima Bilan took to victory in 2008. This version is also quite toned down compared to the original. This singer however destroys the song as he isn't quite a singer nor can he move on stage. After the performance of the fifth and last competing song the cover band got back on stage to perform Fairytale. This version is quite different with trumpets in the background. The singer however probably didn't understand English as it appears like he didn't knew what he was singing. Alexander Rybak wouldn't be able to recognise his own winning song from last year.
After five cover versions it was time for a mini concert from Deep Zone who represented Bulgaria at the 2008 Eurovision Song Contest with the song DJ, Take Me Away. This time they had left Balthazar behind, but they are use to performing on their own as they did tonight. Their Eurovision Song Contest entry is being performed at the last song in this series of song from Deep Zone. This version without Balthazar is quite interesting and certainly different although it makes them sound a bit like Aqua.
The voting:
The winning song would be decided via SMS and televoting only. It was possible to vote for all songs once the show started. A 7-8 year old boy explained the voting procedure. If I say that you shouldn't be surprised if he turns out to be quite a good physicist I think you get the picture of how he looks 🙂
Miro has stated that he personally prefers to sing song number 5 Angel Si Ti, but this probably has to do with that he wrote that song himself. His wish was fulfilled as it ended up being a clear winner with 48% of the votes.
The final result can be seen in the screenshot below: