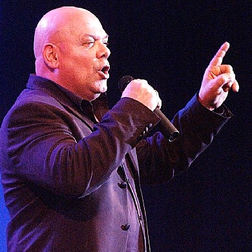 Mike Spiteri represented Malta at the 1995 Eurovision Song Contest with Keep Me In My Mind.  The song finished in 10th position.  Now Mike has won the 2011 Konkors Kanzunetta Indipendenza in Malta with the song, B'Rieda Ta' L-Azzar (Faith Of Steel).
The Konkors Kanzunetta Indipendenza is the 2nd most important music contest in Malta after the Eurosong.  All of the songs have to be performed in the Maltese language.
B'Rieda Ta' L-Azzar was composed by Ray Agius.  Mike Spiteri has participated many times in this contest and had finished in 2nd place on several occasions.
Albertine u l-Qamħa finished in 2nd place with Skond Id-Dagga Iz-Zifna and 3rd position was taken by Janice Mangion with Eternita.
The televoting award was won by Deborah C with Fjamma written by several times Malta Eurovision composers, Philip Vella and Gerard James Borg.
Angelica Portelli won the Talent Zaghzughnew talent award with the song, Ejjew Nieqfu.
There were several artists who had competed in previous Malta Eurosong finals competing in this contest including Marilena Gauci (2011, Neville (2005), Nadine & Fiona (2005), Anna Azzopardi (2011) and Audrey Marie (2010).
You can see Mike's winning song B'Rieda Ta' L-Azzar below.