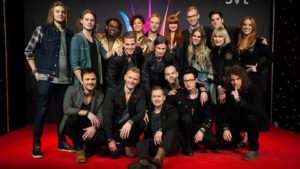 The popular national selection Melodifestivalen has reached the third destination on its tour around Sweden. In Gothenburg on Saturday we will see a MF-veteran who has been close to winning, a group that had their big breakthrough in MF by reaching last years final and a young performer who could be the next breakthrough act.
Song number 1: Outrigger – Echo (Music & Lyrics: Linnea Deb, Joy Deb, Anton Malmberg Hård af Segerstad, John Löfgren, Simon Peyron, Timmy Andersson, Joakim Agnemyr, Adam Axelsson)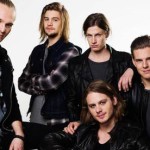 Johan Löfgren, Simon Peyron, Timmy Andersson, Joakim Agnemy and Adam Axelsson makes up the five-man strong metal band Outtrigger. The band who received attention when they launched their version of last years winning MF-song You. The cover became a success on youtube with 250 000 views in only a week which lead to a recording contract and also a place in Melodifestivalen 2014.
Two of the songwriters to Outtriggers song Echo are Joy Deb and Linnéa Deb who also wrote last years winner You for Robin Stjernberg. Outtrigger describes their music as somewhat anxiety filled, daring and strives to deliver a real punch with their music.
Song number 2: EKO – Red (Music & Lyrics: Linnea Deb, Joy Deb, Anna Lidman, Hannes Lundberg, Michael Ottosson)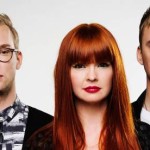 The group EKO was formed last year and a short time after that they secured their place in Melodifestivalen by winning the swedish radio talent competition "Svensktoppen nästa" by the end of the summer 2013. The members
of the group are Anna Lidman, Michael Ottoson and Hannes Lundberg.
Two of the people behind the song Red is once again the succesful songwriting duo Joy and Linnéa Deb. Anna Lidman describes their song as a heavy, electronic song with influences from the 80's and Norrland,
the northern part of Sweden.
Song number 3: Oscar Zia – Yes We Can (Music & Lyrics: Fredrik Kempe, David Kreuger, Hamed "K-One" Pirouzpanah)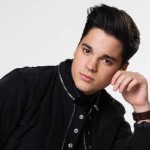 17-year old Oscar Zia, who is of italian origin, looks to meet a very interesting future. He could first be seen as a participant in swedish
X-factor 2012 and in 2013 he was on stage together with Behrang Miri in Melodifestivalen with the song Jalla Dansa Sawa. Some months later he took part and came 2nd in the the tv-show Let's Dance (Swedens version of Strictly Come Dancing). He also released two singles the same year.
The song Yes We Can is described by Oscar as a happy, pacey and pop song. One of the songwriters is Fredrik Kempe who has a written many successful MF-entries, among them the winners Hero (2008), La Voix (2009) and Popular (2011).
Song number 4: Shirley Clamp – Burning Alice (Music & Lyrics: Bobby Ljunggren, Marcos Ubeda, Sharon Vaughn, Henrik Wikström)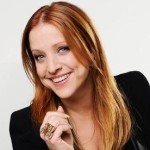 Shirley Clamp is making her sixth appearance in Meldodifestivalen since 2003 (she appeared on the MF-stage as a backing singer in 2002 and also behind Antique in Eurovision 2001). Two of her most known songs from the past are Min Kärlek (second in the MF-final 2004) and Att älska dig (fourth in 2005). The last time we saw her at MF was in 2011 as part of the group Shirleys Angels (out in the second chance heat).
Behind Shirleys song are the experienced songwriters Bobby Ljunggren, Marcos Ubeda and Henrik Wikström. The song is a ballad about love in a relationship but it is the hurtful kind of love that does nothing good to you.
Song number 5: State of Drama – All We Are (Music & Lyrics: Göran Werner, Sanken Sandqvist, Emil Gullhamn, Sebastian Hallifax)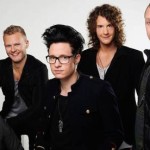 Being unknown to most of the viewers, State of Drama took the stage in the third heat of Melodifestivalen 2013 and made such a impression that it took them all the way to the final where they ended up in 9th place. Now they are back, once again in a third heat, to repeat last years success. The band members are: Emil Gullhamn on song and guitar, Sebastian Hallifax on drums, Stefan Koro on keyboard, Rikard Olausson guitar and John Isaksson playing the bass.
The band is doing an uptemo rock song called All We Are which is said to be a real sing-a-long song.
Song number 6: CajsaStina Åkerström – En enkel sång (Music & Lyrics: Cajsa Stina Åkerström)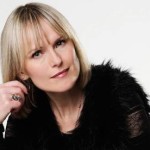 CajsaStina is the daughter of the swedish folk singer Fred Åkerström. In 1994 she got a big hit with the song Fråga stjärnorna which was followed by many successful songs like Du, socker knäcekbröd & chocklad, Änglarna håller hov and then another big hit in 2001 with the song Av längtan till dig. After saying no to previous requests to enter Melodifestivalen she is now ready to go on the stage in Göteborg.
Her MF-song En enkel sång has been written by CajsaStina herself and is a ballad about meeting people in life and is partly autobiographical.
Song number 7: Ace Wilder – Busy Doin' Nothin' (Music & Lyrics: Ace Wilder, Joy Deb, Linnea Deb)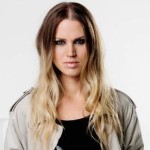 Alice Wilder, or Alice Gernandt as her real name is, was born in Sweden but raised in Florida. Back in Sweden again she belonged to the group Paper Moon Dragon. After the group disbande she worked as a songwriter and had some success with that in Germany.
Together with Joy & Linnea Deb, the songwriters of last years winning song You, she has written the song Busy Doin' Nothin which is supposed to serve as a reminder to not take everything too serious. Ace says she wants to create energy on the stage, entertain her audience and to leave an impression that lasts.
Song number 8:Dr. Alban & Jessica Folcker – Around the world (Music & Lyrics: Dr. Alban, Jakke Erixson, Karl-Ola Kjellholm)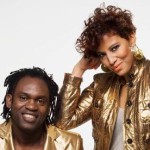 Dr. Alban, or Alban Nwapa as his name is, moved to Swden from Nigeria in 1979. He released the hiphop songs Hello Africa & No Coke in the year 1990. The songs were both big hits and in 1992 Dr. Alban had a worldwide hit with It's My Life. Other songs from the early 90's includes Sing Hallelujah! and Look Who's Talking. With her debut album Jessica in 1998, Jessica Folcker made an impact with successful songs like Tell Me What You Like and How Will I Know Who You Are. In 2000 she had a hit with To Be Able To Love and a dance remix of the song reached a top ten place on the american Billboard chart Hot Dance Club Play. In 2005 she entered Melodifestivalen with the song Om natten and in 2006 she entered with the song When Love's Coming Back Again.
The duo tells that they were offered to sing the song Around The World by a common friend and they both liked the song so much that they decided to enter Melodifestivalen 2014. Jessica explains that they want to deliver happiness, warmth, love and Dr. Alban adds also nostalgia to the words that describes their show number.
60 second clips of the eight songs are available to listen from the Tursday and  the full songs will be available from 14:00 CET on Saturday at the
official SVT Melodifestivalen website. The show itself will start at 20:00 CET on Saturday the 15th of February and can
be followed by visiting the broadcasters site.
You might also want to read: