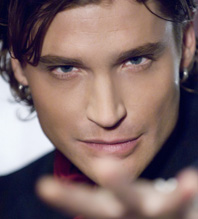 Swedish broadcaster has just announced the songtitles and the songwriters who will be participating at the 2012 Swedish selection, Melodifestivalen. The list include quite some familiar names such as Sonja Aldén, Thomas G:son, Fredrik Kempe, Lasse Holm and Andreas Johnson. 
While Swedish medias are speculating in which names we will see performing the songs SVT, the Swedish broadcaster today gave us something more than just rumours as they announced the songs for Melodifestivalen 2012.
The songs are:
1. Aldrig Aldrig
Songwriters: Niclas Lundin, Maria Marcus, Randy Goodrum
2. Allting Blir Bra Igen
Songwriters: Michael Sideridis
3. Baby Doll

Songwriters: Mårten Eriksson, Lina Eriksson, Susie Päivärinta
4. Det Går För Långsamt

Songwriters: Anton Malmberg Hård af Segerstad, Niclas Lundin
5. Don't Let Me Down

Songwriters: Lasse Holm, Lars Dille Diedricson
6. Euphoria

Songwriters: Thomas G:son, Peter Boström
7. Förlåt Mig

Songwriters: Mattias Andréasson
8. Ge Aldrig Upp

Songwriters: Thomas Di Leva
9. Goosebumps

Songwriters: Hanna Lindblad, Linda Sundblad, Tony Nilsson
10. I Din Himmel

Songwriters: Sonja Aldén, Bobby Ljunggren, Peter Boström
11. I Mina Drömmar

Songwriters: Nanna Svensdóttir, Thomas Cars
12. I Want To Be Chris Isaak (This Is Just the Beginning)
Songwriters: The Moniker
13. Jag Reser Mig Igen

Songwriters: Thomas G:son, Ted Ström
14. Just A Little Bit

Songwriters: RedOne Team
15. Land Of Broken Dreams

Songwriters: Thomas G:son, Thomas Plec Johansson
16. Lovelight

Songwriters: Andreas Johnson, Peter Kvint
17. Mirakel

Songwriters: Fredrik Andersson, Björn Ranelid
18. Mystery

Songwriters: Pontus Hjelm
19. Porslin

Songwriters: Björn Olsson, Martin Elisson
20. På väg

Songwriters: Abalone Dots (Rebecka Hjukström, Sophia Hogman, Louise Holmer), Viktor Källgren
21. Salt & Pepper

Songwriters: Lina Eriksson, Mårten Eriksson, Figge Boström
22. Sanningen

Songwriters: Michael Clauss, Martin Bjelke
23. Sean Den Förste Banan

Songwriters: Sean Banan, Joakim Larsson, Hans Blomberg, Mårten Andersson
24. Soldiers

Upphovsmän: Ulrik Munther, Johan Åberg, Linnea Deb, Joy Deb, David Jackson
25. Stormande Hav

Songwriters: Kristian Lagerström, Johan Fjellström, Stina Engelbrecht, Jens Engelbrecht
26. The Boy Can Dance

Songwriters: Figge Boström, Catrine Loqvist, Johan Lindman
27. The Girl

Songwriters: Fredrik Kempe, Alexander Johnsson
28. To the Sky

Songwriters: Fernando Fuentes, Tony Nilsson, Danny Saucedo, Peter Boström, Figge Boström
29. Kyss mig

Songwriters: Axel Algmark, Mattias Frändå, Jonathan Magnussen
30. Why Am I Crying

Songwriters: Molly Sandén, Aleena Gibson, Windy Wagner
31. Why Start A Fire

Songwriters: Lisa Miskovsky, Aleksander With, Bernt Rune Stray, Berent Philip Moe
32. Youngblood

Songwriters: Fredrik Kempe, David Krüger 
One of them was already through as I Mina Drömmar (In My Dreams) Monday won the socalled Webbjoker competition, an online selection for amateurs. The song is written by Nanna Bing and Thomas Cars and sung by Maria BenHajji.  
Sweden will have four ordinary preliminary heats in the period from the 4th of February to the 25th of February. A second chance contest will take place on the 3rd of March and finally the winner will be found in the big final in Stockholm on the 10th of March.