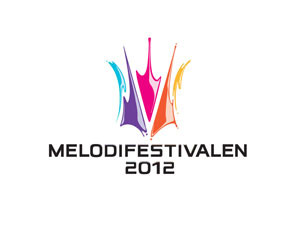 Fans of Swedish schlager and pop can rub their hands with glee as Swedish tabloid Aftonbladet reveals some major artists rumoured to be participating in Melodifestivalen 2012 next spring.
It certainly looks like Christer Björkman has been doing his job good and proper in securing big names to take part in Sweden's most successfull TV show. Magnus Carlsson has seemingly been taken into the warmth again by Björkman, having previously taken part a staggering seven times both as a soloist and as part of the groups Barbados and Alcazar. This will be his first participation in four years. Another familiar fan favourite is back, namely Sonja Aldén, who will be performing her own song. Aldén also made a name for herself with För Att Du Finns in 2007.
Other names currently under speculation are Charlotte Pirelli, reportedly competing with an entry penned by none other than Mr. Popular himself, Fredrik Kempe. Whether or not Ms. Perelli turns out to be Sweden's new hero is another matter. This year will also see Kempe trying his hand at yet another musical genre, namely hard rock, composing an entry for the band Dynazty. There are still some names in the pipeline, such as Thomas Di Leva, who Björkman reporteldy is pulling out all the stops in persuading to participate, something the schlager general himself strenuously denies.
Young Danny Saucedo is also rumoured to be making another attempt at representing Sweden following this year's triumphant second place with In The Club. Molly Sandén has been mentioned as a definite candidate, this time performing a song in English. Furthermore, both Lotta Engberg and Christer Sjögren are purported to be taking part, performing more traditional danceband style numbers. Another claim is that girl group Timoteij is due to make a comeback at Melodifestivalen, following their triumphant 5th placing with Kom in 2010. All fans of Melodifestivalen are undoubtedly heading for a bumper crop of artists this coming spring, that's for sure!