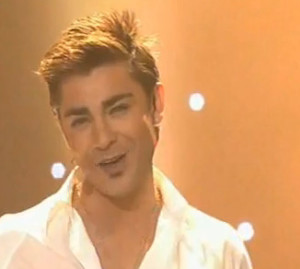 The Maltese national broadcaster, TVM, has revealed the participating songs in their full versions in the country's national selection via its website. The selection will include a semi-final and a final which will be held on 3rd and 4th February 2012.
The Maltese selections for Eurovision Song Contest 2012 has officially kicked off after revealing the participants names and full versions of their songs in a special programme 'Xarabank' which was by hosted by Peppi Azopardi. The preview videos of the participating songs can also be found on thebroadcasters official webpage. Here is the list of participants (song title/singer (composers)):

01. Answer With Your Eyes – Amber (Ray Agius/Alfred C. Sant)
02. Still Waiting – Anna Azzopardi (Samuel Bugia-Garrido/Thanassi Nakos)
03. Whoop It Up! – Annalise Ellul (Elton Zarb/Deo Grech)
04. Pure – Claudia Faniello (Philip Vella/Gerard James Borg)
05. Mystifying Eyes – Corazon Mizzi (Paul Giordimaina/Fleur Balzan)
06. Seven Days – Danica Muscat (Philip Vella)
07. You Make Me Go UH UH – Deborah C feat. Leila James (Vervoort David/Ranier Patrick)
08. Autobiography – Dorothy Bezzina (Magnus Caxe/Gerard James Borg)
09. I Want to Run Away – Eleanor Cassar (Paul Giordimaina/Fleur Balzan)
10. I Will Fight For You – Fabrizio Faniello (Beoerham/Edberger/Uhlmann/Fenech/Faniello)
11. Take Me Far – Francesca Borg (Marco Debono/Doris Chetcuti)
12. Petals on a Rose – Gianni (Abrahamsson/Aly/Numhauser/Fenech/Aly)
13. Walk on Water – Isabelle Zammit (Paul Giordimania/Fleur Balzan)
14. While Her Eyes Still Glow – Janice Mangion (Elton Zarb/Rita Pace)
15. You Are My Life – Janvil (George Georgion)
16. Dance Romance – Jessica Muscat (Philip Vella/Jessica Muscat)
17. First Time – Kaya (Gorgi)
18. No Way Back – Klinsmann (Paul Abela/Klinsmann/Jonathan C. Spiteri)
19. This is the Night – Kurt Calleja (Johann J'amtberg/Kurt Calleja)
20. In Your Eyes – Lawrence Gray (Philip Vella/Cher Vella)
21. Can't Get Away – Nadine Bartolo (Philip Vella)
22. Look At Me Now – Richard Edwards (Richard Micallef/Jan Van Dijck)
23. D.N.A. – Romina Mamo (Michael Tanczos/Gerard James Borg)
24. Time – Wayne Micallef (Wayne Micallef)
The shows will be held on 3rd and 4th of February and will be held  in Malta Fairs and Conventions Centre in Ta' Qali as in 2003, 2007, 2008, 2009 and 2010. The experienced names of Elaine Saliba and Ronald Briffa, who have already presented major showcases like the Konkors Kanzunetta Indipendenza' in different years, will host the shows. It is not confirmed yet by the broadcaster, but it is rumoured in the Maltese media that some special guests such as Ell & Nikki and many more, will also perform at the selections. 
Links