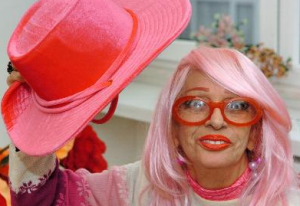 Aysel Gürel Died at the age of 80.  She will be most well-known to Eurovision fans as the lyricist of both the 1983 and 1991 Turkish Eurovision entries.  EuroVisionary would like to extened our most sincere condolences to family and friends of Mrs. Gürel.
On Sunday 17 February 2008 at 16.30 Aysel Gürel died in the hospital where she got treatmen for the liver cancer she had.  Her death reached the headlines of all Turkish newspaper.  Many Turkish Eurovision names were present at her funeral.  The Lyricist of the Turkish entries in 1983 and 1991 wrote also a lot of lyrics for several songs for the Turkish National Finals. 
Aysel Gürel was well known for her colourful personality in the Turkish artistic world.  She was Turcologue, a poet, a literature teacher, a theatre player and a cinema artist.  
Garo Mafyan, one of the closest friends of Aysel, who was the conductor for the Turkish entries in 1982, 1985, 1987, said "We were much in sorrow. Condelences to all of us. Their is nothing else to speak about. What other kind of thing we can say".
Aysel received a lot of attention and warmness in the hospital before she died from all in the artist society in Turkey.  Her songs are the only presents she left behind.
Links
The original article – Turkish newspaper
Other photos of Aysel Gürel