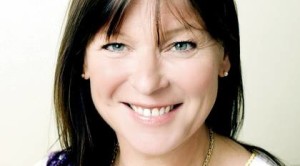 Superstar Lotta Engberg, who represented Sweden in 1987 with Boogaloo, is in increasingly deep water due to allegations of serious tax fraud. Investigations of the singer were apparently launched back in May 2010. If found guilty, the popular artist could face a stretch inside of up to six years.
According to Swedish daily Expressen, Engberg is just one of 19 Swedish entertainers who were exposed during a razzia by fiscal authorities a year ago. The core of the matter is that a number of artists had been paid for performances and record signings without declaring their incomes to the inland revenue. According to the fiscal authorities, Lotta Engberg is supposed to have been paid SEK 806,000 without having paid tax on the amount. Concert organiser Bruno Tillander has also confessed to a number of payouts which have alledgedly taken place from 2005-2009.
Following her investigation, fiscal authorities revised Lotta's tax status, registering her with a taxable income of SEK 1,3 million, which the star meant was incorrect and which she launched an appeal against. Since then, the ball has kept rolling, with the net tightening in on the singer. The worrying aspect of this case is that a number of other high profile stars are also involved, including: Richard Herrey (Sweden 1984), Tommy Körberg (Sweden 1988), Martin Stenmarck (Sweden 2005), Ola Svensson (Melodifestivalen), Lill Babs (Sweden 1961) and Magnus Carlsson (Melodifestivalen). State prosecutor John Keränen confirms these facts to Expressen, stating that "Lotta Engberg is suspected of serious tax fraud. The penalty for such an offence can range from six months to six years in prison. Her specific case is classified as aggravated fraud due to the high amount owed, over 800 000 SEK."
Lotta refutes all claims made by event manager and concert organiser Tillander through her lawyer, claiming to have received only reimbursement for travel expenses from him, which he flatly denies. The singer is otherwise remaining tight lipped with details surrounding the case to the media.