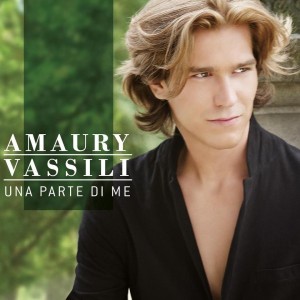 He will be back in stores on October 22 with his third studio album, Una Parte Di Me, in which lyricism, classical and pop music are entwined in his voice. He has incorporated the best from the greatest classical composers such as Mozart, Chopin, Tchaikovsky or Brahms with a touch of pop opera.
The peerless baritone has taken his time to prepare this album and this has been the reason for his media silence after his disappointing 15th place at the Eurovision Song Contest last year. It has not dampened his enthusiasm, quite the contrary, and the baritone has been working hard on a new project which will become his third album that will be available in stores on October 22.
With Una Parte Di Me, the French tenor revisits the works of the greatest classical composers and he will try to seduce again both the French and the international audiences. The project is ambitious to say the least and the artist has unveiled the bold concept of it saying that the repertoire of this album are all the songs he has loved from his childhood, all these masterpieces that helped him to discover the classical opera and they have reinforced his fierce desire to make the music his job.
In just three years of a professional career, Amaury Vassili has sold over 500,000 albums and he has emerged as one of the greatest tenors in France. His two previous albums, Vincero (published in 2009) and its successor, Cantero (2010) have been certified double platinum in France but the singer has also conquered the international audience with an impressive world tour that has taken him to Canada, Russia or South Korea even being certified gold in South Africa.
Below you can listen to the first single from the young tenor's brand new album Una Parte Di Me whose melody comes from the classical Mozart's Symphony no 40.