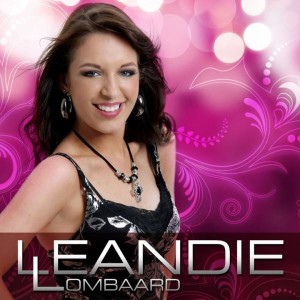 Top recording artist, Leandie Lombaard, from South Africa has just released her latest album.  It includes an Afrikaans version of the 2010 Swedish Melodifestival hit, Kom, by Timoteij.  Leandie had also recorded covers of some Eurovision songs on her previous album.
The album is produced in association with Laminin Entertainment.  All the lyrics of the 12 songs on the album were written by Leandie and her father, Johan Lombaard.  There is a fitting track on the album called Pa se Kind (Papa's Child).  This is a duet with Richard van der Westhuizen. 
Other tracks on the album include the first single, Leef,  Lewe, Aanvaarding and Geloof en hoop.  But it is the cover of the Timoteij song, Kom, that will excite Eurovision fans.  It is already receiving great feedback in South Africa and abroad. 
The album will appeal to fans, young and old, with many happy and pop and dance songs included.
You can see Leandie's video of Leef below.  Her official website is www.leandielombaard.co.za .