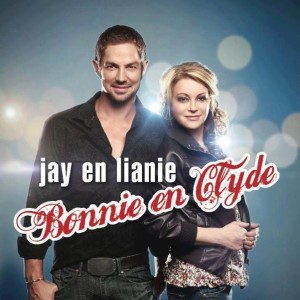 Jay and Lianie have made their version of In A Moment Like This by Chanée &Tomas N'evergreen (Denmark 2010) the biggest selling Eurovision cover in South Africa. The song has now sold over 120,000 in sales.
In A Moment Like This was the Danish Eurovision entry in Oslo in 2010.  Chanée & Tomas N'evergreen finished in fourth place with 149 points.  The song was composed by Thomas G:son, Henrik Sethsson and Eric Bernholm.
The song has now become the biggest selling South African Eurovision cover thanks to Jay and Lianie May.  Originally a duet version was on the Jay's debut solo album since he split from the boyband, Eden.  Then Lianie released a solo album featuring the same duet.  Both albums sold 80,000 copies between them.  Now Jay and Lianie have released a duet album, Bonnie & Clyde, and the song is also included and is a big hit all over again. The album has already gone platinum.
Sales are likely to increase even more as the song is likely to be included on various artist compilation albums.
You can see the video for Jay and Lianie's version of In A Moment Like This below.