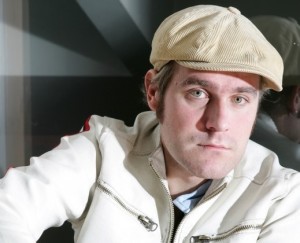 Latvian press have just confirmed that one of the most popular artists of the Latvian music scene, Mārtiņš Freimanis, has tragically passed away aged just 32 years old. The star was well know to Eurovision fans after his participation for Latvia in 2003 as part of the trio F.L.Y. when they sang Hello From Mars on home soil.
Mārtiņš has been a prominent figure of the music scene since way back in 1994, when he was vocalist with the group Darkness. The group had planned a new album release in 2011 as well as a number of concerts, including an appearance at the Underworld anniversary concert in Liepaja on the 29th of January. As Mārtiņš artisitc reputation grew, he also got to hone his talent as a songwriter for other artists, inlcluding the group Bird Ball and singer Lauris Reiniks. This marked the start of their close collaboration.
The singer formed Latvian super group F.L.Y together with Lauris Reiniks and Yana Kay, and went on to represent Latvia at the 2003 Eurovision Song Contest in Riga with Hello From Mars. His involvement with Eurovision took on another aspect in 2005, when he wrote the Walters & Kazha song The War is Not Over, gaining a very respectable 5th place. In addition to this, he was a composer who regularly took part in the Latvian selections, Eirodziesma. His song Hop has also been selected to be performed by the group Blitze in this year's Eirodziesma.He was also known as frontman of the majorly popular group Tumsa, with whom he released 5 albums. Mārtiņš was also a respected actor in his native Latvia and the multi talented artist published a collection of poetry, Zālīte Truša Dvēselei, in 2004.
Mārtiņš death came as a shock to many, happenning very suddenly upon his admittance to hospital as a result of serious complications following an influensa infection. We send our deepest condolences to the artist's family, friends and colleagues in the face of such a tragic loss and know that the singer will be sorely missed by many.