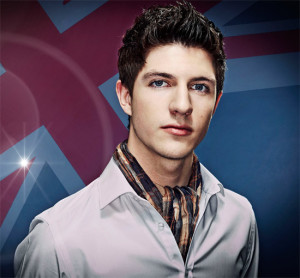 Josh Dubovie is the youngest solo artist at this year's Eurovision Song Contest. The United Kingdom entrant is one of the five participants having immediate access to the final on the 29th May. Josh doesn't know whether that gives him any advantages. In an interview he revealed some details about how his performance in Oslo will look like.
Josh Dubovie will be singing the song That Sounds Good To Me. As the entrant from the United Kingdom, he won't have to perform his act in a semi-final. Josh believes it's good in a way, but on the other hand, he thinks it can also be a disadvantage as people will only hear the song once.
The 19-year-old works together with Pete Waterman, a well-known English record producer. Josh is very pleased with how their working relationship has developed: "His energy is just amazing. When I recorded the new version of the song, I was just dancing because it's so nice to work with him."
Josh also revealed some information about the act. He won't dance on stage himself as he received some negative comments about his dancing skills in the selection rounds. "I'll move, but I won't be dancing on stage. If the act really asks for more dancing skills, I will be taking dance lessons."
The song didn't always get good comments, but Josh says he doesn't really care. He thinks it's important that people talk about the song rather them having no opinion. "I definitely like the song and I'll give my best in Oslo", says Josh, who rates the quality of this year's Eurovision Song Contest as very high.