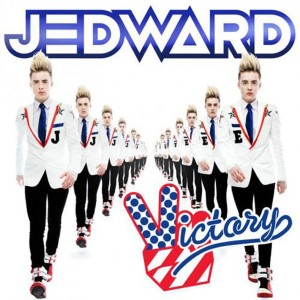 With their second album released earlier this month Jedward made it to the first position on the Irish album top100. The first album from the twin boys that represented Ireland at this year's Eurovision Song Contest is still to the found on the list after a whole year. 
Jedward released their second album Victory on the 5th of August in Ireland and in just two days it will see its UK release. The album went straight in to the top position as best selling album in Ireland before the first album left the charts. That one, titled Planet Jedward, is to be found as #16 on the album top100.
On the single top50 their song Bad Behaviour is #10 while their Eurovision Song Contest entry Lipstick is #30 after having been on the list for a total of 26 weeks.
A DVD from Jedward with the title The Official OMG It's Jedward is this weeks's third best selling music DVD. This has also been on the chart for 26 weeks.
In a few days we will be able to see if the Victory album will sell just as good in the United Kingdom as is the case in Ireland.