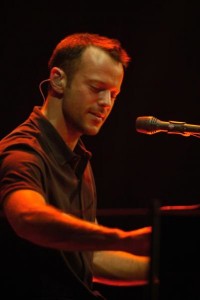 Being a Cardiff City fan himself James Fox, who represented the United Kingdom at the 2004 Eurovision Song Contest, has recorded a song to support the team in the FA Cup. The players will enter the studio this week in order for their vocals to be added to the track.
James Fox says that he decided to write the song after Cardiff City's victory against Middlesbrough and made it to the semi. He is a season-ticket holder himself and adds that "It's a real honour as a fan to be able to do this for City."
If Cardiff City makes it all the way to the final at Wembley football fans across the world will be hearing his Bluebirds Flying High a lot. As many other football songs it is a true 'sing a long' song in the style as we also know from various Eurovision Song Contest entries so who knows if Hold onto our Love will remain as the only entry from 32 year old James Fox.