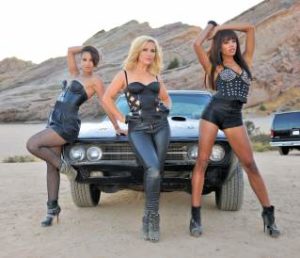 It has been announced that Jade Ewen has joined the girl group, The Sugababes. The 2009 Eurovision Song Contest singer for the United Kingdom replaces Keisha Buchanan in the three girl line-up.
A short statement on their website said:
The current line-up of the Sugababes has disbanded.
Heidi Range and Amelle Berrabah will continue as the Sugababes and will be joined by new member Jade Ewen. They release their album 'Sweet 7' on November 23rd through Island Records.
Keisha Buchanan will continue to record for Island Records as a solo artist.
Jade joins the group at a time when rumours of unrest within the group had been circulating. The departure of Keisha Buchanan means that all three of the original Sugababes are no longer part of the group.
In a radio interview on Radio 5live this week, Mutya Buena, one of the original Sugababes said that, in her opinion, the group should now go under another name.
Links