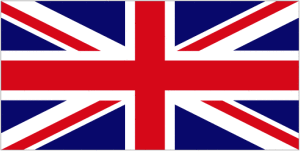 After several years of dismal Eurovision entries the British are changing their selection format.  'Making your mind up', their national final since 2004, is gone and it's being replaced by a new show called 'Eurovision, your decision'. 
The new show will be dramatically different from it's predecessor.  It's all going to change apart from Terry Wogan, who gets his third female co-host in as many years.  Claudia Winkleman, who co-hosted the first Eurovision Dance Contest last year, will accompanying Wogan through the hosting duties.
The show itself, which is scheduled for the 1st of March, will consist of three categories where six acts will battle for four second round spots.  These acts will be whittled down to two later in the evening by a televote that will have been conducted during the intervening time.  The two acts left will compete head to head to win the British ticket to Belgrade.
It would seem that this news contradicts rumours that had been doing the rounds in the last week.  Those rumours predicted that Graham Norton would host a show called 'How do you solve a problem like Eurovision?' that would continue in the vein of the BBC's successful west end talent shows from the last two years.  Both How do you solve a problem like Maria?' and 'Any dream will do' were the brainchild of Andrew Lloyd Webber and both were hosted by Mr. Norton.  The rumours went on to say that the contestants would be made up of losers from the two shows and that Webber and Gary Barlow would write the four entries.  It is still uncertain whether the West end director and Gary Barlow will be now be involved, or if the contestants will be from the two talent shows.
In my view
The BBC seem to have made a big change, but if it will do any good is another thing.  It seems to be a very convoluted format and the British viewing public may well lose interest before the final of the show.  I hope it does succeed because I really want to see a Western country do well at Eurovision this year.

The opinion expressed in "In my view" are those of the author and are not necessarily the one of EuroVisionary.com.