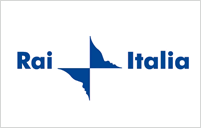 The two times Eurovision Song Contest winning country, will take part at the 2012 Eurovision Song Contest. The singer and the entry could be chosen at the San Remo Song Festival leaving the Italian representative to be officially known on the 18th of February.
It is confirmed that the transalpine country is planning their participation at the 57th edition of the Eurovision Song Contest, which will take place at the Azerbaijani capital. After thirteen years of absence, Dusseldorf's results made RAI to decide to be part of the Big five group for this year's edition. The final of this year, promises being a final with twenty six candidates for a victory at the still unknown venue where the biggest European entertainment show will be held at the Caucasian region for the very first time.
It is still not known how they will choose the Italian representative this year, although it seems to be, that San Remo Song Festival will be the way for choosing the Italian voice to be heard in Europe. If finally, RAI decides to select the Italian performer for Baku, the winner will be known at the end of the contest, which will be held among 14th and 18th of February.
Italy took part on the contest thirty seven times. Since the first Italian performance, by Tonina Torrielli back in 1956, Italy always had a place at the final as a Big Five group member. Italy's has been twenty six times among the ten best ranked countries in each Eurovision Song Contest edition. RAI sent to the Eurovision Song Contest, well known singers like Toto Cotugno (Insieme, Eurovision winner in 1990), Al Bano & Romina Power ( performing Magic oh magic in 1985, and We'll Live It All Again in 1976), Gigliola Cinquetti (winner in 1964 with Non ho l'età) and Domenico Modugno (with his hit performed in 1958 Nel blu dipinto di blu (Volare), and Piove (Ciao, ciao bambina) in 1959).
Below, you can see Domenico Modugno's 1958 entry Nel Blu Dipinto Di Blu (Volare). In that year, the Italian singer came 3rd , being France the winner with André Claveau singing Dors, Mon Amour.