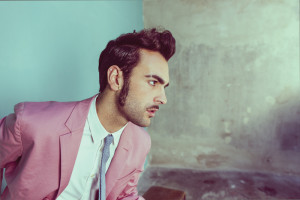 Among the expert jury will partly decide the Spanish song for the 2013 Eurovision Song Contest we find the recent winner of Sanremo and Rosa López, who represented Spain in 2002 is also among the jurors. On the guest list there are also known faces such as last year's Spanish entrant Pastora Soler.
The show called "El Sueño De Morfeo: Destino Eurovisión" will take place next Tuesday, the 26th of February, starting at 22:30 CET and it will be hosted by Carolina Ferre. There, the members of El Sueño De Morfeo will be performing live for the first time the three finalist songs which are the romantic Contigo Hasta El Final, the catchy Dame Tu Voz and the upbeat song which won the online voting Atrévete.
Besides the three candidate songs, El Sueño De Morfeo will be singing some of their most popular hits in a duet with guest artists such as Pastora Soler (2012 Spanish representative) who will sing Nunca Volverá, Ojos De Cielo with Álex Ubago, Salta with Nek (who participated in the Sanremo festival in 1997 with the song Laura Non C'è) and Cuatro Elementos alongside the band La Musicalité.
The procedure will be the same as in last year's edition and a 50/50 combination of jury votes and televoting will then pick the Spanish Eurovision entry. The professional jury will consist of the journalist José María Iñigo, who has a extensive experience in television, radio and, especially, in music having been the Eurovision commentator for TVE the past two years; Rosa López, who, after winning the talent show Operación Triunfo, represented Spain at the 2002 Eurovision Song Contest with Europe's Living A Celebration, and Marco Mengoni, the Italian representative at the upcoming Eurovision Song Contest and winner of the last edition of Sanremo festival.