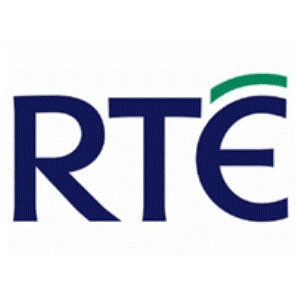 Cash strapped broadcaster Raidió Teilifís Éireann (RTÉ) have released a breakdown of all costs incurred in sending the Jedward twins to Eurovision for the second consecutive year. The figures released have caused  negative reactions, given the broadcasters present economic situation.
Eurovision participation is proving to be something of a financial headache for RTÉ, with the total expenses for participation coming to a whopping €254,000, providing RTÉ with further financial burden in addition to their exisiting budget defecit of €57 million. According to tabloid The Mirror, the total spent this year is a steep €34,000 more than last year, and the figures have made some politicians see red, with Martin Ferris of the Sinn Féin party describing the amount as "inexcusable".
Revelations surrounding the financial outlay of the broadcaster could really not have come at a worse time, with plans to shed hundreds of jobs in the pipeline and with RTÉ barely managing to keep its head above water. Ferris goes on to say that "In these recessionary times RTE need to be more prudent with taxpayers' money. People in RTE are already taking a hit as it is." When confronted with the total spend for the two week hotel stay in Baku, he beacme even more incensced, stating "That's more than most people's yearly wage. Do they really need 19 people to go?". The breakdown of RTÉ's expenses is as follows:
Accomodation         €61,739
Production costs     €31,442
Participation fee     €70,000
Travel                     €15,797
Food & Drink           €14,477
National final costs  €60,000+
Total   €253,455
€60,000 for a two weeks' stay at a hotel may seem excessive, but bear in mind that hotels are already pretty pricey in the Azeri capital, and this was for the whole of the Irish delegation, a total of 19 people, including the artists themselves. The Irish delegation is actually no larger than many other countries. RTÉ were quick to defend the costs, saying that Eurovision is still very popular in Ireland and these costs were more like an investment. A spokesperson of RTÉ was also eager to point out that the entire delagtion travelled economy class from Dublin to Baku but that travel expenses were exacerbated due to there being to direct flights between the two countries. An explanation as to a further rise in expenses was also given, due to the prolonged stay of Jedward following their qualification from the first semi final with Waterline, adding at least an extra 4 nights to their stay.
The Grimes' brothers only managed 19th place at the Eurovision Song Contest in Baku, compared to last year's entry, Lipstick, where they managed to crack the top 10, finishing eighth.