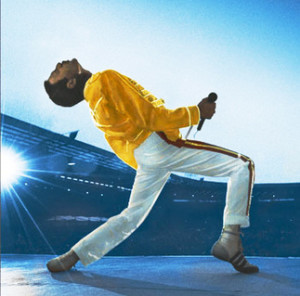 Whether you were a fan of Queen or not, there's no denying that front figure Freddie Mercury was an amazing showman who left behind an enormous legacy after his death. His flamboyant character and talent has inspired many tribute acts, and former Icelandic Eurovision entrants now join the ranks of those wishing to honour the star.
Freddie Mercury, born Farrokh Bulsara was born on Zanzibar in 1946. After moving to England in 1964, he dabbled in the arts, studied and eventually met Brian May and Roger Taylor in 1970. Little did they know back then that this chance meeting would lead to such a fruitful musical partnership, producing one of the most popular, best selling groups to ever emerge from the UK on a global scale. With massive hits such as Bohemian Rhapsody, I Want To Break Free, Radio Ga Ga, A Kind of Magic the group enjoyed global popularity spanning three decades. The group as we know it was brought to an abrupt halt upon the untimely death of Mercury in 1991 as a result of AIDS.
The tragic and epic story of both singer and group has inspired many, including a massively popular musical We Will Rock You, which has played to packed houses the world over. Iceland now also wants a piece of the action, and no fewer than three former Eurovision entrants have joinied artistic forces to create a spectacular tribute show to the singer. And Eurovision fans are in for a real treat! Eiríkur Hauksson (Iceland 86,97 and Norway 91), will take to the stage alongside Friðrik Ómar (Iceland 08) and Matthías Matthíasson, member of Sjónni's Friends (Iceland 11). Popular rocker and second placed from this year's Söngvakeppni Sjónvarpsins Magni Ásgeirsson will also contribute to the vocals. With such a line up, those lucky enough to get tickets are guaranteed an explosive and entertaining evening in store.
The concert is scheduled to take place on the 24th of November at the Reykjavík Concert House, in the Silfurberg hall at 8 pm. Tickets are already on sale and cost ÍSK 6400 (EUR 40).