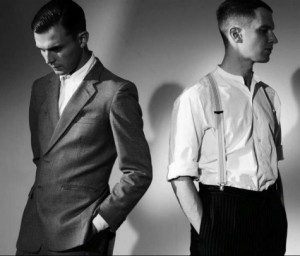 British band, Hurts, have submitted a song for selection to be Russia's entry in the 2011 Eurovision Song Contest in Germany in May. It was revealed in a very modern way.

Earlier today, the lead singer of popular British band, Hurts, Theo, posted a message on his Twitter page that he and his team have decided to submit a song to the Russian national selection for the 2011 Eurovision Song Contest. He said, In light of the recent dark & depressing Eurovision news from the UK, we have decided to submit our song to the good, good people of Russia. 
The person or group who will sing this song has not been announced yet, but maybe it will be Hurts. If this happens and the song wins the national selection, it will be the first time that Russia will be represented at the Eurovision Song Contest with a song written by British authors.
Below you find one of the band's many hits.