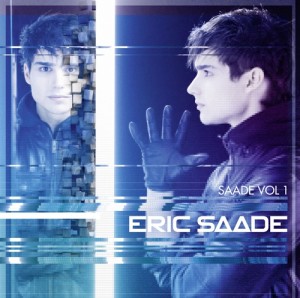 With Popular still flying high on the Swedish charts following Eric Saade's 3rd placing in Düsseldorf, the talented young artist continues with his plan for total pop domination and releases a new single.
His newest single, Hearts In The Air was released today both on Spotify and iTunes, and is predicted to be just as big a hit as its predecessor. The single is a result of a collaboration with the artist J-son, a much respected rap artist from the hip hop scene. In conjunction with the release of his single, Eric will be making an appearance at St. Erikstorg in Uppsala at 3pm on the 6th of June.
Eric has also made known the tour dates for his imminent Made Of Pop tour, starting mid june at Liseberg Amusement Park, Gothenburg and ending on the 3rd of September at the Skånedagarna festival, Höör. His tour will consist of 22 concerts:
17.jun Gothenburg
01.jul Kiruna
02.jul Skelleefteå
03.jul Eskilstuna
06.jul Östhammar
09.jul Sundsvall
16.jul Bergkvara
20.jul Munkedal
22.jul Härnösand
23.jul Orsa
25.jul Bollnäs
29.jul Östersund
30.jul Helsingborg
06.aug Säterdalen
20.aug Sunne
21.aug Olofström
24.aug Malmö
25.aug Stockholm
26.aug Eksjö
28.aug Furuvik
03.sep Höör
This coming summer will also see the release of Eric's eagerly awaited album, Saade Vol. 1 with a release scheduled for the 29th of June. As if that wasn't enough, fans are in for an extra treat, with the release of a second album, yes, that's right, a second album, Saade Vol. 2 scheduled for release some time in November.
Links