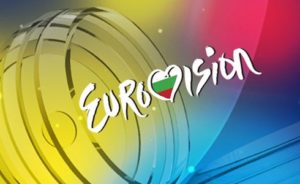 Bulgaria is one of the countries that has been sticking in the semi-finals at the Eurovision Song Contest for a long time. Therefore, Bulgarian broadcaster BNT with cooperation of OGAE Bulgaria decided to make an international survey for a better participation in Sweden 2013.
Bulgaria firstly joint to the family of Eurovision Song Contest in 2005 and the country named as a qualifier only once – in 2007 – despite of seven participation. Therefore country's only and the best result came that year, placing five with Elitsa Todorova and Stoyan Yankoulov. The country had very high hopes with sending very popular names such as Balthazar & Deep Zone, Miro and Marianna Popova but there was obviously something lacking during the contest week as they didn't make it to the final.
With the confirmation of participating at 2013 Eurovision Song Contest, the broadcaster BNT and fan group OGAE Bulgaria co-operated an international survey to know the reasons of their poor performance. Anyone to take part at this survey should fill the questions below and then send to the e-mail: [email protected]
1. What style of song do you expect from Bulgaria in 2013?
a) Fast dance pop song
b) Ballad with ethnic elements
c) Ballad in American / Western European type
d) Ballad with rock elements
e) Rock
f) Jazz, soul, alternative
g) Fast song with ethnic elements
h) Other (please state)
• Answer:
2. Which Bulgarian artist is most well-known or famous to you? What impresses you about their work? Note the artist's songs that you think are appropriate for Eurovision?
• Answer (Open Response):
3. Which Bulgarian song has left the most lasting mark in your mind? What impresses you about it?
• Answer (Open Response):
4. Specify the best Bulgarian entry that did not qualify to the Eurovision Song Contest final?
• Answer (Open Response):
5. Which language should Bulgarian entries to the Eurovision Song Contest be performed in?
a) Bulgarian
b) English
c) Bilingual combination of Bulgarian and English
d) Other
• Answer:
6.  List any flaws you think affected the song and stage presentation from the list below;
a) Lorraine (2005)
• Answer (Open Response)
b) Let me cry (2006)
• Answer (Open Response)
C) DJ Take me Away (2008)
• Answer (Open Response)
d) Illusion (2009)
• Answer (Open Response)
e) Angel si ti (2010)
• Answer (Open Response)
f) Na inat (2011)
• Answer (Open Response):
g) Love Unlimited (2012)
• Answer (Open Response)
7. Arrange the following elements of the song presentation in order of importance: choreography, vocal performance, lighting, camera angels and stage effects (graphics, pyro effects, etc). You can add more elements at your own discretion.
• Answer (Open Response)
8. Specify up to 5 songs that have impressed you most in Eurovision between 2005 and 2012.
• Answer (Open Response)
9. Which performances in Eurovision between the period 2005 to 2012 do you consider as the best in terms of production design and visual presentation?
• Answer (Open Response)
Note the following additional information for you:
Age:
– Under 16 years
– 16-20 years
– 20-30 years
– 30-45 years
– Over 45 years
• Answer
Name:
Country:
Musical preferences: