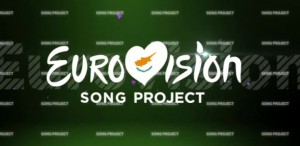 There are big negative reactions in Cyprus about the results of the final in Eurovision Song Project. The huge difference between the public vote and the jury vote brings a lot of critisism, but the involved artists themselves ask for people to respect the process and support the winner.
Lots of people demand from CyBC to recount the votes of the televoting cause they think that Minus One received too few votes on the final night. They also accuse CyBC that let people vote an unlimited times for each phones.
Minus One made however ask their fans to remain call in the following statement on their official Facebook profile: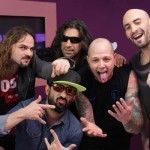 As Minus One we once more would like to thank our fans old and new, for their overwhelming support and love throughout our Eurovision journey. We would also like to make one more statement, as to clear something out. It has come to our attention that some posts and petitions are circulating Facebook and various websites, calling for a repeat of the voting process. Although we understand that a lot of our supporters feel that the result was unfair, we would like to disassociate ourselves from this effort. We have the utmost respect for the organizers and judges, and thoroughly enjoyed the journey that was the Cyprus Eurovision experience. As we said many times, we are open to trying new things and feel that this has broadened our horizons and made us grow as artists in a way that was new to us, plus it got a lot of new people to experience what Minus One is all about. Therefore, we do not agree with the calls for repeated voting. Though we fully understand why our supporters would feel this way and we fully appreciate the efforts, we would like to differentiate between a process which might be described as unfair, and a process which subscribes to conspiracy theories. Sore losers, we are not. We respect the process and ask you to do the same. We had immense fun and enjoyed every minute of it. We once again thank you for the love that you have been showing us throughout the years, and look forward to continuing our careers in Cyprus as well as abroad. The best is yet to come! 
Another issue was that the first in televoting Panagiotis Koufogiannis only was fifth in the jury, and that was the reason that Giannis Karagiannis won the whole thing. Cypriot and Greek fans complained that this big disagreement between public and jury votes is very strange, cause public's trend was obvious in all internet polls and hits in Youtube where Without Your Love was first by distance.
Panagiotis Koufogiannis made this statement on his Facebook profile answering the above: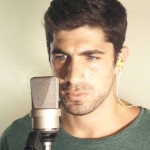 Helloo friends, this is going to be a long post; I apologize in advance. I just need to say a few things regarding Eurovision. I'll be writing in English since there are quite a few non-greeks following the subject.
At first I want to congratulate John and Mike Connaris once again and shout out to everyone to support the winning song!
There're two things I need to say.
Firstly, I received tons of messages cursing the jury and the way they blackballed "Without your love" after the public vote placed it first! I understand your disappointment, but we need to realize that music is subjective and only one song can go to Vienna.
I'm also sad myself, but I respect their opinion, experience and choice. I suggest you do the same; don't forget the same jury put our song in the final.
—
Secondly,
I saw people wondering about the results of televoting. I can't speak for the rest of the songs but I will speak for "Without your love" and myself.
1) As you can see in the pictures, WYL was leading ALL internet polls. It was also the song with the most YouTube hits and got a lot of attention in general. I don't see why it couldn't win the public vote.
2) I think it's totally unfair to judge people's financial condition when you don't know them. Everyone who is close to me knows how financial crisis affected my family and me as a result. If I had 10-20,000 euros to waste on televoting, I think I'd rather buy a car or pay some bills lol.
*** Just cause I saw it somewhere as an argument…
a) I was on full scholarship in America, I didn't pay for any tuition or fees.
b) I bought my music/video equipment after hardcore savings and sacrifices.
3) A few weeks ago, when representatives of all six finalists met to discuss about the final, I was the first to strongly disagree with the televoting format. Only one person, partly, agreed with me.
—
We always complain that Cyprus doesn't do well in the contest. How could we do well if we can't support our own entries?
If "Without your love" won I'd like to have all the support from all the Cypriots, hence I think everyone needs to stop whining and support "One thing I should have done".
As there isn't enough going on press has also been accusing the song One Thing I Should have Done reminds too much of Tom Dice's Me And My Guitar, the 2010 Belgian entry and Extreme's More Than Words.
You might also like to read: