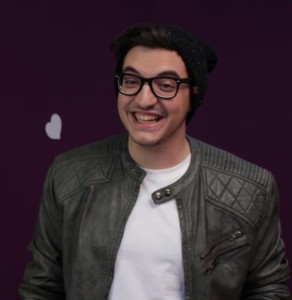 After almost six months the Cypriot broadcasted tonight reached the final. Six songs fought for the euroticket and among them, a jury and the audience decided that Giannis Karagiannis with One Thing I Should Have Done will defend the Cypriot colours in the 60th Eurovision Song Contest.
After six episodes of auditions and two eurochallenges six songs managed to reach tonight's final. From a tv -studio in Nikosia CyBC broadcasted at 20.20 CET the grand final of Eurovision Song Project. The audience has been voting since the beginning of this week and the jury voted tonight as they had the chance to see live the songs along with the tv viewers. The judges of the jury was again the four well known judges from the other shows: Alex Panayi (Cyprus 1995, 2000), Elena Patroklou (Cyprus 1991), Despina Olimpiou (Cyprus 2013), radio producer Tassos Trifonos and two new members: the Italian Head of Delegation Nicola Caligiore and the ex French Head of Delegation Brunno Berberes. The model Andri Karandoni was again hosting the show.
The songs:
1.Hovig with Stone In A River (music/lyrics: Argiro Christodoulidou)
First song of the night and we start with a ballad. This man can sure sing and has a very rugged style of voice. Strong in all the right places as well as having some warm glowing moments too. A strong ballad which is certainly in a more modern vein to some of the others on show tonight. Hovig started alone singing his song in a dark stage. In the end of the song 5 more people appeared with him in the stage around him. The judges said that they liked his voice and that they would buy his song for their I-tunes.
2.Doody with Magic (music/lyrics: Konstantinos Christoforou, Zinon Zintilis)
Doody looks very young, but has the looks of a pop singer. A decent pop song for sure with a rather unusual backing tune. Different from anything we have heard of this genre in the last few contests. Not sure it has the special magic sparkle to shine enough at Eurovision to do all that well though. It has a bit of rap and a bit of gospel backing vocals which makes for a very unusual mix indeed. 
The judges said that he is very fresh but he has to change some things if he wins the ticket to ienna.
3.Panagiotis Koufogiannis with Without Your Love (music/lyrics: Nassos Lamprianides, Nikoleta Filipou, Mariefi Orfanidou)
We have a beautiful ballad and oh what a voice. This has Eurovision written all over it.  It could do very well at Eurovision and give Cyprus one of the better Eurovision placings. Expression and emotion combined with very good singing skills. A slow ballad that ends with a memorable climax. Along with Panagiotis 5 girls, two of them playing a violin and a cello and three of them as vocals. An entry ready for the stage of Eurovision.
The judges said that he looks like Johnny Logan and that he would have a lot of fans if he goes to Vienna. An amazing performance here.
4.Minus One with Shine (music/lyrics: Giorgos Solonos, Amarina Solonos, Mikeleto Francois)
Now we have our only group left in the contest. They bring us a good piece of rock to mix it up a bit. Shine is a song title that has made it to Eurovision on many occasions already, but this must be the first rock version. This song is 5th in the online poll. It certainly stands out from the crowd. Rock is a very popular genre at Eurovision these days and tends to do rather well when it is done well. Minus One bring a good representation of the genre to this years contest. It sound instant and memorable and has lots of good energy and melodies. The lead vocal is really good and the backing vocals compliment them also.
The judges said that they proved again how much a good team they are. Very dynamic performance.
5.Giannis Karagiannis with One Thing I Should Have Done (music/lyrics: Mike Connaris)
Another ballad but this time its from a young handsome male singer. This song is written by Mike Connaris of Stronger Every Minute. Its a much more modern sounding ballad and Giannis has a very pleasant voice. A polished performance simple and understated.
Giannis appeared like in his video clip, alone and only with one light on him. The judges said that he was excellent vocally and with character.
6.Nearchos & Charris with Deila den agapo (music/lyrics: Nearchos Evangelou)
Our only male/female duet in the contest. Both are young and pretty. They have lovely voices that compliment each other in this ballad that mixes Greek and French. The ballad jumps from being slow and quiet to contrasting dramatic moments as it progresses. It is very dated yet very well sung. Again not convinced this would have an easy passage to the Eurovision Final. Some of the judges said that they like a lot their stage presentation, but some of them preferred them alone. Brunno thanked them for using the French language in the song.
The show:
The show kicked of at 21.20 CET and was hosted by Andri Karandoni. She is maybe the most famous model in Cyprus and an established tv- presenter with her own tv quizz every evening on CyBC. The show began with Andri Karandoni singing last year's winning song Rise Like A Phoenix. After that Tasos Trifonos the co-host of the show explained the rules of the night. The new members of the jury were presented to the audience. The surprise was that the Italian judge spoke greek, surprising everyone positively. 
Alex Panayi, Despina Olimpiou and Elena Patroklou sang together the Italian entry of 1987 Gente Di Mare and took their place in the judge panel. After that we had the chance to see the six songs for the last time, performing live their songs.
A music medley with past Eurovision entries was after that on the stage with tv presenters of CyBC.
Before the results the three singers of the jury made duets with the contestants. Alex Panayi with Doody and Giannis Karagiannis. Despina Olimpiou with Nearchos & Charris and Minus One. Last but not least were Elena Patroklou with Panagiotis Koufogiannis and Hovig.

The results:

The winner was chosen in a 50% televoting and 50% expert jury voting.
Andri Karandoni announced that Without Your Love was first in the televoting, One Thing I Should Have Done was second, Stone In A River was third, Deila Den Agapo was fourth, Magic fifth and Shine sixth. With the jury Shine was first, One Thing I Should Have Done was second, Stone In A River was third, Magic fourth, Without Your Love was fifth and Deila Den Agapo sixth. After the combination of jury and televoting One Thing I Should Have Done took the ticket to Vienna.
Cyprus at the Eurovision Song Contest:
Cyprus participated in the Eurovision Song Contest 31 times since making its debut in 1981. Cyprus' first entry was the group Island, who finished sixth. The country's best result in the contest is three fifth place finishes, in 1982 with Anna Vissi, in 1997 with Hara & Andreas Constantinou and 2004 with Lisa Andreas. Since 2006, Cyprus failed to qualify from the semi-final round for six out of eight years (2006-2013), before withdrawing from the 2014 contest. On 14 July 2014, CyBC officially confirmed their return to the contest in 2015.
Below you can watch the song that will represent Cyprus in the 60th Eurovision Song Contest:
In my view
A big unfair happened to Cyprus. The first in televoting was fifth in the jury so Giannis Karagiannis won the whole thing because of the judges. This year it seems that the favourites in eurofan polls can't win in the national finals. I think that this song won't be able to qualify in the final. A big disappointment for all the fans across Europe, in my opinion.

The opinion expressed in "In my view" are those of the author and are not necessarily the one of EuroVisionary.com.