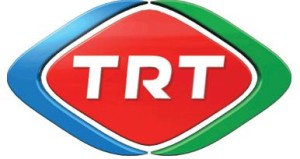 Tonight, a special show will be aired on the Turkish National Broadcaster, TRT, where 10 Turkish Eurovision Song Contest entries will be performed by young contestants from the Genç Mikrofon Contest. It's rumoured that the winning group will be representing Turkey at Junior Eurovision Song Contest next year with Turkey's possible representation.
The show will start at 18.50 at Central Europe Time and will be shown on TRT1 and TRT-AVAZ. The performers will be the contestants of the Genç Mikrofon Yarışması (Young Microphone Contest) who joined the contest from high-schools in several cities of Turkey. They will also continue their survival in the contest with their performance tonight.
After the declaration from TRT about wanting to take part in the Junior Eurovision Song Contest, rumours say that the winner of this Genç Mikrofon Yarışması will represent Turkey in this Contest too.
Hakan Yilmaz will be the main host tonight's show and Figen Civan will appear from the green room with her interviews. The treble jury will be Bülent Forta (president of MÜYAP), Nev (songwriter and singer) and Melis Danışmend (journalist). The competing schools jury, treble jury and televoting will choose the qualified acts for the next round.
The songs, that will performed tonight, are, in running order:
Song – Performing Year (Performed Singer) – City – School
Everyway That I Can – 2003 (Sertab Erener) – Adana – Anadolu High School
Halley – 1986 (Klips ve Onlar) – Gönen – Mustafa Uşlu High School
Seninle Bir Dakika – 1975 (Semiha Yankı) – Gaziantep – Kollej Vakfı High School
Düm Tek Tek – 2009 (Hadise) – İstanbul – Mimar Sinan GS High School
Petr' oil – 1980 (Ajda Pekkan) – Bartın – Köksal Toptan High School
Deli – 2008 (Mor ve Ötesi) – İzmir – S. Demirel High School
Gözlerinin Hapsindeyim – 1990 (Kayahan) – Ankara – Tevfik Fikret High School
Sevgiliye Son – 2001 (Sedat Yüce) –  Samsun – İlkadım High School
Didai Didai Dai (Aşık Oldum) – 1985 (MFÖ) – İstanbul -Davutpaşa High School
Dinle – 1997 (Şebnem Paker) by Mersin N. Kodallı ADS High School
You can watch the show live via internet by clicking here on TRT1 or here by TRTAvaz.