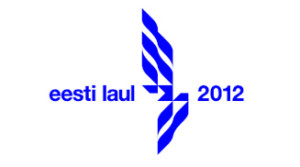 Estonian broadcaster ERR have announced that their candidate for the Eurovision Song Contest 2012 in Baku will be known following the national final of Eesti Laul on the 3rd of March. ERR have also made public other details surrounding their selection process.
Prior to the grand final, there will be two semi finals, scheduled to be held on the 18th and 25th of February. All potential applications must have been registered with ERR no later than the 12th of December by 3 pm. A reported 20 songs in total are to be selected from all the submitted entries, making a line up of 10 candidates per semi-final with five advancing from each semi to the grand final.
ERR have also stipulated furthermore that in order for the song to be eligible, it may not have been broadcast publicly prior to the 1st of September. An entry may not of course exceed the standard 3 minutes duration and needless to say, both text and music have to be original. All applicants have to be born before the 5th of May 1996 and any songwriters, performers and composers should be Estonian nationals or official residents of the country. A combination of both jury and televoting will be used in both semi-finals and in the grand final. The top two placing acts in the final will then go on to a super final, whereby solely televoting will determine the act who gets to go to Baku and follow in Getter Jaani's footsteps.
The eventual winner of Eestli Laul will also be awarded a cash prize of EUR 2,000 by the Estonian Songwriters Society. Estonia made it to the final for the first time since 2009 with Getter Jaani's Rockefeller Street, placing 24th with 44 points, despite being one of the fan and hotly tipped contest favourites.