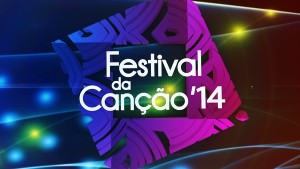 After the semi-final which was held last week, only five of the ten acts qualified for the grand final of Festival da Canção to take place this Saturday from the Convento do Beato in Lisbon. Let's get to know the five candidates vying to represent Portugal at the 2014 Eurovision Song Contest a little better.
Portugal returns to the Eurovision Song Contest following a year of absence and they are also celebrating the fiftieth anniversary of their first participation. Portugal failed to reach the final in their last two attempts, but this year, one of the five finalists will go to Copenhagen in order to help the country back on track and into the Eurovision final.
Among the finalists we find some former participants from the Portuguese national selection but also some newcomers to Festival da Canção but who are well-known in their home country since all of them have a successful professional career.
Catarina Pereira – Mea Culpa (Andrej Babic & Carlos Coelho)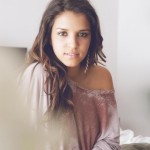 She was born in 1990. She studied at the dance school of Alberta Lima in Matosinhos and she was part of the dance group T-Dance. Later, she found out that she also had a talent for singing and in 2006 she participated in the tv show Portugal a Cantar on RTP. In 2007 she took part in the program Família Superstar together with her cousin Fernando Pereira. In 2008 she was invited to join the charity project O Melhor do Mundo, in which she sang the song Carrosel de Papel in addition to the anthem of the project alongside some established artists. She has also starred in the musical shows High School Musical, Cinderela XXI and the play A Gaiola das Loucas where she showed her potential as a singer, actress and dancer.
In 2010 she was invited by Carlos Coelho and Andrej Babić to perform the song Canta Por Mim at the Festival da Canção. She won the televote but she was fifth with the judges so she finished second overall in the final result.
In 2012 she released a single titled Carta de Despedida (Farewell Letter) and these days she is preparing her debut album with influences of pop, soul, blues and disco where she will also showcase her talent as songwriter.
Zana – Nas Asas da Sorte (Paulo Abreu Lima e Jan Van Dijck)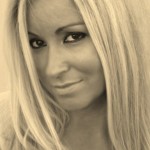 Zana is the stage name of Susana Pinto whose musical career started with her first participation at the Festival da Canção in 1997 with the song Rosa dos Ventos where she finished seventh. The same year she participated at the show Chuva de Estrelas, the Portuguese version of Stars in their Eyes. In 1998 she won the singing competition Grande Noite do Fado and since then steadily built up her music career.
In 2002, together with Marco Quelhas, she released the album Duas Luas (Two Moons) which was followed by several live shows. In 2003 she started working as a singer at the Casino Estoril and a year later she participated in the tour of the show Portugal em Palco which is a tribute to the traditional music of Portugal.
In 2005 she released her second album entitled Anel de Fogo (Ring of Fire) which was composed mostly of original songs but also included some versions of her greatest Portuguese hits. This project led her to travel the country on a tour lasting nearly two years.
In 2009 she recorded her third studio album which included original pop, rock and dance songs and among recent projects she has participated is 50 anos, 50 cantigas (50 years, 50 songs) where a cast composed by several renowned artists performed some of the biggest hits of Portuguese music from the past fifty years.
Rui Andrade – Ao Teu Encontro (Rui Andrade & Marc Paelinck)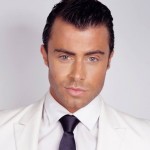 Rui was born in 1985 and has been working as a singer and actor for more than ten years. He debuted on television when he participated in the shows Reis da Música Nacional and Nasci P'ra Música. However, he shot to fame when he took part at the first edition of the talent show Ídolos in 2003.
In 2005 he participated in the show Portugal a Cantar and a year later he was the winner of the competition Canta com Rita Guerra which led him to perform with the popular singer Rita Guerra at the Lisbon Coliseum. Since then, his artistic career has gone from strength to strength, both as a singer and as an actor working in several musical shows, tv programmes and even soap operas.
Throughout his career he has participated in several television programs such as Você Na TV, Uma Canção Para Ti or A Tua Cara Não Me É Estranha. As an actor, he has starred in the plays José e o Deslumbrante Manto de Mil Cores in 2006, Jesus Cristo Superstar, Seguiu-se O Principezinho and Música No Coração in 2007, West Side Story in 2008, Um Violino No Telhado (2008/10), Piaf in 2009 and Uma Noite em Casa de Amália in 2012. He has also starred in the popular Portuguese soap operas Morangos Com Açúcar and Doce Tentação and the telefilm Até que a Vida nos Separe. These days he features in the cast of the play Grande Revista À Portuguesa where he plays several characters.
He first participated in the Festival da Canção in 2011 with the song Em Nome Do Amor where he achieved a third place. In 2012 he came back with the song Amor A Preto E Branco where he again achieved a third place.
Raquel Guerra – Sonhos Roubados (Nuno Marques da Silva & Nuno Feist)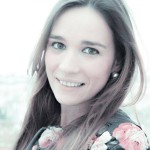 Raquel was born in 1985 and her artistic career began when she was only eleven years old but she became known after her participation in the second edition of the talent show Ídolos in 2004.
As an actress, she joined the cast of some soap operas such as Floribela, Feitiço de Amor, Morangos com Açúcar and Dancin' Days. She has also starred in the play 4:48 Psicose and the movie Al Fachada.
As far as her music career goes, Raquel has participated in several talent shows such as Cantigas da Rua, Big Show SIC, Os Principais and Estrelas do Mar and she was the winner of Vou Ser Uma Estrela.
She has been also part of various musical projects throughout the country and in 2013 released her first single called Desencontros (Mismatches).
Suzy – Quero Ser Tua (Como A Lua É Do Luar) (Emanuel)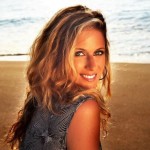 Susana Guerra, better known as Suzy was born in 1980.  She loved singing from a very early age and she performed for the first time on a stage when she was only five years old. She joined the kids band Onda Choc with which achieved huge success in the 90s.
In 1999 she released her biggest hit to date, a Christmas song called Nesta Noite Branca which is now one of the most popular Christmas songs in Portugal.
She released her first album in 2002 and that same year she played the role of Sally in the musical show My Fair Lady.
In 2009, after a spell abroad, she starred in the musical show Alice e a Magia do Natal and in 2010 she released a single called Candyland which led her to perform in several Portuguese cities.
You might also like to read: