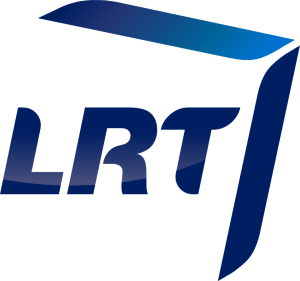 Lithuania managed to get into the final for a second consecutive year and so LRT are eager to find the successor to Danny Montell who dazzled with a brilliant stage show in Baku with Love Is Blind. With the national final mere days away, Eurovisionary takes a closer look at those who've secured a place in the final line up.
With Lithuania's national final just around the corner, Eurovisionary wants to give you the opportunity to take a look at the line up and to get to know the contestants in what is one of Europe's lesser known participating countries at Eurovision. Up to three wildcards for the final were supposed to be announced by LRT, but at the time of writing there is still no official confirmation of these. Let's take a look at the eight known finalists who'll battle it out tomorrow evening.
Gerai Gerai & Miss Sheep – War in the Wardrobe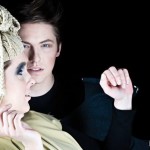 The duo Gerai Gerai & Miss Sheep, consisting of Dovilė Filmanavičiūtė and Vilius Tamošaitis hails from Vilnius and met accidentally in 2008. Despite their age, the duo have received much acclaim for their work and since their formation two years ago, have released six radio singles. They have also been nominated for music awards in their native Lithuania, but the achievement they are most proud of is the release of their debut album, Own Religion, which was released in January 2011. The duo best identify themselves as purveyors of electronica pop, but have recently begun to diversify, experimenting with a greater range of instruments on stage.
War in The Wardrobe is written and composed by Vilius Tamošaitis, with Dovilė Filmanavičiūtė on vocals performing a piece of their trademark electronica, with a stark, slightly chilled, retrosound. It is a number filled with hypnotic sounds, intriguing rhythms and lyrics dealing with the struggles and breakdown of a relationship.
Ieva & Gabrielius – I Fall in Love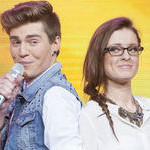 The duo Ieva & Gabrielius was especially put together with the aim of performing at Eurovision and consists of Ieva Zasimauskaitė & Gabrielius Vagelis. Vagelis is only 16 and hails from Vilnius, and first came to the attention of Lithuanian viewers when taking part in Lietuvos Balsas (The Voice Lithuania). A graduate from the Žvėryno high school, Vagelis is multitalented, playing the flute, piano and guitar. He gained experience performing in school productions and prides himself in his stage show, showing considerable voice control, a great performance and heaps of self confidence. One of his biggest idols is British singer/songwriter Jessie J.
Like her partner, Ieva Zasimauskaitė also has a background from Lietuvos Balsas. She hails originally from Kauna, where she graduated from the VDU Rasos High School in 2009. The talented young singer assosciates herself most with the RnB and pop genres. Zasimauskaitė currently lives and works in Vilnius.
The song I Fall in Love is written and composed by Raigardas Tautkus & Raimondas J.Nabus and is an acoustic led uptempo number which, suprise surprise, deals with the emotions that arise when love hits you. Fears of letting go and the hope that love will last are themes that most are able to identify with.
Božolė – Happy and free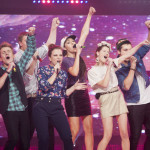 Božolė are a vocal group founded in the Kaunas region of Lithuania and consists of the quartet Rondo together with a long line up of backing singers, including Žaneta Vitkienė, Voldemars Petersons, Vaiva Gerasimovaitė, Mantas Šideikis and Gabielė Kazakauskaitė. The group gained considerable media attention when competing in the TV series Choir Wars. For the Lithuanian selection, the group have been temporarily reduced to a sextet in accordance with EBU operformance rules.
Their song Happy and Free is written and composed by Andrius Borisevičius & Audrius Balsevičius and is an uplifting love song about taking the plunge because life is too short and surrendering to love.
Andrius Pojavis – Something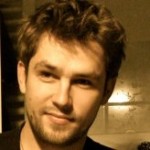 Andrius Pojavis is a 29 year old singer who hails originally from Jurbarkas. Growing up, he had Kevin John Wassermann ("Noodles") from the Offspring as his idol and the Louis Armstrong song What A Wonderful World never fails to make him happy. While studying in Vilnius, Pojavis discovered the local rock music scene and immersed himself in the punk rock genre. It didn't take long for him to turn his attention to singing and for a number of years now, he has been actively writing and composing music with the hope of one day being able to record. His dreams finally came true, when at the beginning of 2012, Pojavis relocated to Milan to record his debut solo album which is now nearing completion.
Pojavis has written and composed his own entry, Something, which is a smouldering, pulsating love song that tells of a secret love and the longing and yearning it entails, which he hopes everyone will be able to relate to. The number begins quietly before exploding into full blown stadium rock, with more than a whiff of Coldplay about it.
Linas Adomaitis – I W Tonight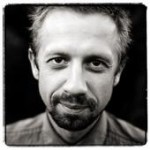 Linas Adomaitis should be a name familiar to some, as he was one half of the duo Linas and Simona that represented Lithuania in 2004 with What Happened To Our Love? Adomaitis was born in 1976 in Kaunas. There he graduated from the Kaunas Juozas Naujalis High School, before enrolling at the Lithuanian Academy of Music and the Faculty of Kaunas where he has studied violin and sound directing. He performed as a member of the group L+ from the mid 90's, and the group went on to become a huge success, releasing three albums. In 2000, the group disbanded, pushing Adomaitis into a solo career. Some of his work has even been featured on MTV Latvia and MTV Estonia, namely the song Window of My Soul.
Adomaitis has composed the music to his entry  I W Tonight and has written the lyrics together with long time collaborator Bjørn Hansen, with whom he incidentaly composed the anthem of the Žalgiris basketball team, Mes Ateinam Nugalėti. I W Tonight is a number heavily influenced by funk.
Girmantė Vaitkutė – Time to shine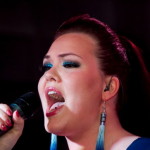 Girmantė Vaitkutė is born and raised in Vilnius and has always been passionate about music. Besides playing the violin, flute and piano, Vaitkutė also founded the group Bekešo Vilkai and was their frontfigure. For many years she sang in the goispel choir Sounds in G. From 2009, she decided to try her hand at a solo career and has over the last few years performed in such productions as "A Tribute to Whitney Houston" and "Meeting Adele". Suffice to say, soul is one of her main musical influences. Vaitkutė has also performed with the acapella group Voice Lab Activities and is a regular feature on the Lithuanian pop music scene together with the funk and acid jazz group Bekešo Vilkai.
Her entry Time To Shine is written and composed by Vytautas Bikų, an uplifting number with lyrics dealing with despair, hope and the ability to overcome ones fears through the power of love. It's a gentle, piano led ballad that no doubt will strike a chord with many a romantic.
DAR –Jump!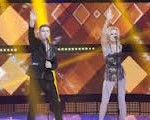 The group DAR will be known to many as the runner up in last year's Lithuanian final, coming second with the song Home. Back then they were a trio, but with Anatolijus Oleinikas leaving the group became a duo The remaining members of DAR are Arvydas Martinėnas and Algirdas Grudinskis. Martinėnas, born in 1983, got his breakthrough in 2005 after taking part in the musical reality show Kelias į žvaigždes (Road to the Stars). His talents are not just confined to singing, as he also plays the clarinet, piano, guitars and drums and has studied music technology at Kaunas university. Grudinskis, otherwise known as Grūdas also got his breakthrough through the same show, the series after Martinėnas in 2006. Originally from Pabradė, he has studied at Vilnius Gediminas Technical University and currently works at Garsų Pasaulis, a printing company in Vilnius.
The song Jump! is composed by Arvydas Martinėnas and the Greek composer Gorgi. It is an energetic dance number which tells of how it feels to become enraptured by music, letting yourself go completely. 
Monika Linkytė – Baby Boy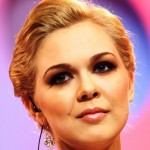 Monika Linkytė was born in June 1992 in Šilutė. She has been consumed by music since birth, and ever since she was a child had dreamt of dancing. At the age of 4, her mother took her along to a dance studio. Dreams of dancing soon turned into dreams of music and so Linkytė began to play the piano. Still feeling incomplete, she finally discovered that her main passion was singing. The talented young musician and singer has also won a number of prizes during the course of her career, including participating in the national selection for Junior Eurovision in 2007. She has collaborated with Linas Adomaitis and in 2009, she tried to represent Lithuania at Eurovision, making it to the national final but losing out to Sasha Son and his entry Love. Her main musical influences are cited as being Beyoncé, Alicia Keys, Whitney Houston, Stevie Wonder and Ella Fitzgerald.
Baby Boy is written by Sasha Son, who represented Lithuania in 2009. He made his breakthrough as something of a child prodigy in Lithuania, aged 12. His biggest hit to date is Mama. Once turning 15, he relocated to the UK where he completed an education in music. He tried once more to represent his home country in 2010 as part of a duet but failed to secure the ticket. Baby Boy is is a song that tells of two lovers that are apart and how they miss one another. She looks back on memories to comfort her while apart from him. It is a modern, upbeat love song with slight dance and soul influences. 
 You might also like to read:
Below you can watch our 3D video of Danny Montell performing Love is Blind at the 2012 Eurovision Song Contest. As always, we strongly recommend watching this video in 3D to enjoy it to its fullest, but if you do not have a pair of suitable glasses this can easily be turned off in the player below to watch in regular 2D. Play and enjoy!