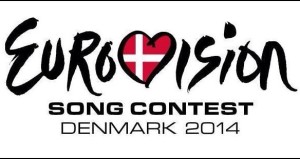 This year's Eurovision Song Contest was seen by a total of 195 million viewers. That is an increase of 25 milion compared to last year's edition and is the highest viewing number in many years. According to host broadcaster DR the young people also engaged in the show more than usual.
With 195 million viewers the 2014 Eurovision Song Contest was a big success and Maria Rørbye Rønn, DR's top boss, is naturally very pleased: "It was DR's ambition to create a memorable evening with lots of music, colours and parties – something the poplulation across Europe could unite about. We have managed that. The feedback from the participating countries has been extremely positive and now it is also clear that more viewiers than we hoped for chose to follow the show on the screens around the world. It turned out to become a Eurovision which wont be forgotten and a competition we in Denmark can be proud about".
Viewing figures for the Eurovision Song Contest:
2014: 195 million
2013: 170 million
2012: 102,9 million
2011: 114,5 million
2010: 108,2 million
2009: 124 million
2008: 106 million 
In Denmark the final of the Eurovision Song Contest reached a marketshare of 89%, and other countries delivered fantastic numbers as well for example The Netherlands with 65%, Austria with 53% and 45% from United Kingdom.
Executive Producer for the 2014 show, Pernille Gaardbo says: "We had invited the whole world under the theme #JoinUs. We are very pleased that so many used their invitation. I am extremely proud of the viewing figures which goes beyond our wildest expectations".
With today's announcement of the viewing figures it was also mentioned that an increase was seen among the young people aged 15 – 24 years old. Here the viewing rate went up with two percent from last year to 41,6 % this year. 
You might also like to read:  
Below you can see this year's winner of the Eurovision Song Contest Conchita Wurst perform her entry Rise Like A Phoenix: