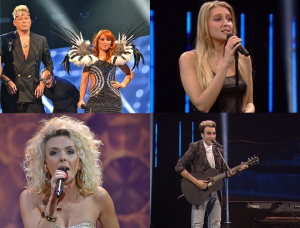 It's soon time for the second semi final in Belgium, and only two of the four artists going head to head on Sunday will make it through to the final. Who of the four will go down as well as that famous Belgian combination of frites and mayonnaise? It's time to take a look at the next four contenders in Eurosong 2014.
The interesting thing about Sunday's semi final is not just the contenders of course, but also the people behind their entries. Both SIL and 2 Fabiola feat. Loredana are familiar names to many music fans having had major hits during their lengthy careers. But the general public have proven that they can indeed be fickle and could just as easily plump for the innocent charm of two relative newcomers, Yass and Axeela instead. 
Being a name in the music industry certainly helps when attracting notable names to collaborate with. SIL has Marcella Detroit as one of her songwriters; she was one half of the successful duo Shakespeare's Sister in the late 80's and early 90's, who scored a wordlwide hit with the song Stay. 2 Fabiola feat. Loredana have also managed to enlist some familiar names to write their entry; Ovidiu Jacobsen, known otherwise as Ovi has represented Romania in 2010, coming 3rd with Paula Seling and Playing With Fire and has also made a number of attempts in Norwegian Melodi Grand Prix and performed and wrote Miracle in this year's Romanian final. Phillip Halloun sang Baby, Love Me together with Emilia in Danish Melodi Grand Prix in 2012 so together both writers may just be the perfect combination for success.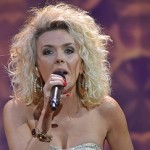 01. Songtitle: What's The Time in Tokyo?
Artist: SIL
Music & Lyrics: Marcella Detroit / Marcus Winther-John / Paul Drew / Greig Watts / Pete Barringer
SIL or Silvy De Bie to go by her real name, was born in Heist-op-den-Berg on the 4th of January, 1981. She started out in the music industry at the tender age of nine under the stage name Silvy Melody and scored a huge hit with her version of the Michael Jackson song Ben after performing the song in the TV show De Kinderacademie. This paved the way for an impressive string of top ten hits but Silvy's career came to a sudden standstill in 1994, when due to Belgian law, her career was classed as child labour! She joined the group Sylver in 2000 again storming to the top of the charts with Turn the Tide and scoring a hit with a cover of the ABBA classic Lay All Your Love On Me. After years of success with the group, she announced last year that she was to embark on a solo career.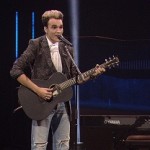 02. Songtitle: Need You Tonight
Artist: Yass
Music & Lyrics: Yass Smaali / Yves Gaillard / Ashley Hicklin / Leon Paul Palmen / Rupert Blackman
Yass Smaali has French roots. He made the move from Nîmes to Paris in order to realise his dreams of a career as a performer. He was recruited as a choreographer for Club Med and spent time in the Dominican Republic where he met his Flemish girlfriend. He now resides in Genk, and first came to the attention of TV viewers in the first series of the TV talent show The Voice van Vlaanderen. He made it to the semi finals of the series, and says that taking part in the show changed his life, opening up many doors to him. His debut single Far Away From Home was released at the very end of 2012, with the follow up single Déshabillée (Undressed) appearing some six months later. He has also collaborated with 2M8S on the football single Destination Rio, with all proceeds going to charity.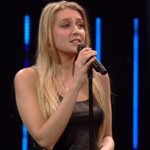 03. Songtitle: Chasing Rainbows
Artist: Axeela
Music & Lyrics: Bernd Klimpel / Dimitri Ehrlich / Lauren Amaris
Axeela was born Axelle Aerts in Heppen, 1993. She began singing as a child and has gained considerable experience as a performer. Many will no doubt remember her performance in the Eurosong for kids in 2006, where she performed with her best friend under the name [email protected]. They came in third with the song Ik Doe Wat Ik Wil (I Do What I Want), also charting with the single. She continued entering competitions until the release of her first single Playing Games, released under the name Axelle Lyon. A further single, Sold in a Box, appeared in 2009.A  change of style followed in 2010 with the release of the single What Do You Want From Me (Bitch), recorded under her present name in collaboration with a Flemish rapper Sikkim, resulting in her landing a record deal with the SonicAngel label. The contract didn't last for very long, and she then found herself appearing in the first series of The Voice van Vlaanderen, making it to the preliminary heats, losing out to her competitor in this year's Eurosong semi, Yass. Her participation in Eurosong is the next step in her plan to hit the big time.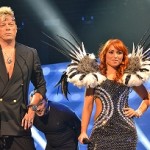 04. Songtitle: She's After My Piano
Artist: 2 Fabiola feat. Loredana
Music & Lyrics: Ovidiu Jacobsen / Phillip Halloun / Simen Eriksrud / Cecilie Harboe
2Fabiola was formed in 1991 by Pat Krimson (aka Patrick Claesen, born 1965 in Zonhoven) and Zohra and experienced immense popularity in the mid to late nineties with five top five singles, including the number one Lift U Up, which also saw met with considerable success in both Spain and Italy. The present line up consists of himself and Loredana De Amicis (born in 1986, Genk). She joined the outfit in 2008 following the departure of Zohra to pursue a solo career. Together the two are ready to embark on a new adventure and a new chapter in their career with a participation in Eurosong 2014. 
You might also like to read: