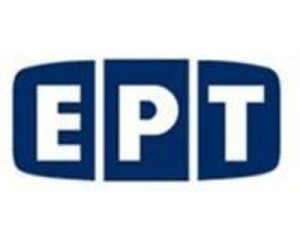 With a snap decision, the Greek government has decided to pull the plug on ERT, the Hellenic Broadcasting Corporation, as part of austerity measures being taken in the country. ERT first broadcast the Eurovision Song Contest in 1970, has been responsible for the Greek entries since the country's debut in 1974 and hosted the event itself in 2006.
The Greek National Broadcaster started its radio broadcasts in 1938 and its full television service in 1966. As a radio broadcaster, it was one of the founding members of EBU, the European Broadcasting Union, in 1950. With the introduction of commercial television in Greece in the late 1980's, ERT viewing figures dropped steeply. However, the Greek viewers turned to their national broadcaster in large numbers when it came to events such as the Olympic Games, the IAAF games and the Eurovision Song Contest, for which ERT had remained the official broadcaster.
The corporation had occasionally attracted criticism for its management and state of finances. Plans for major restructuring had been announced in 2011. Nevertheless, considering that the ERT is something of a national institution, most Greeks were stunned when, on Tuesday 11th June, they heard news of it being completely shut down. Public bewilderment was intensified by the fact that the implementation of the decision occurred within 24 hours of it being officially announced with over 2,500 ERT employees losing their jobs.
It is expected that ERT will be succeeded by a smaller broadcasting company. In the words of Greek Prime Minister, Antonis Samaras, the decision comes as a result of the "international obligations of the country" and ERT will be replaced by a new 'modern and objective' broadcaster. There is currently no specific information as to the format of the future national broadcasting service or the timescale of the replacement.
Official operations of the ERT ceased in the early hours of Wednesday 12th June against employees' attempts to keep broadcasting online. The last time the broadcaster ceased operations was during the Nazi occupation of Greece in the Second World War. With a special news release, the EBU expressed "profound dismay on behalf of Europe's entire public service media community". It is unclear whether the restructured national broadcaster proposed by the Greek government would have to reapply for EBU membership.
You might also want to read: