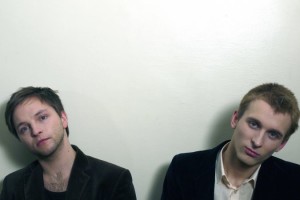 On the 18th of February Estonia kicks off its selection for the 2012 Eurovision Song Contest. The line-up for two semi-finals have now been published – and a familiar name, Malcolm Lincoln, is back for another attempt. On the 3rd of March we will know the Estonian entry.
Another year has begun and various countries have started their selection for the Eurovision Song Contest. This is the case for the Republic of Estonia. Eesti Rahvusringhääling, the national broadcaster, has recently announced the list of singers who will fight for the honor of representing the Baltic state in Azerbaijan in May.
ERR has published Eesti Laul's list of candidates on their website. Malcolm Lincoln, the band that represented Estonia at the Eurovision Song Contest in Oslo 2010, will try to represent their country again. This year their song is called Bye and it will appear at the second semi-final.
Eesi Laul 2012, will consist on two semi-finals and a final. The first semi-final will be on 18th of February, while the second semi-final will be on 25th of February. The final, will be on 3rd of March in Nokia concert hall in Tallinn, the city where Latvia won their very first Eurovision Song Contest back in 2002 with Marija Naumova performing I wanna.
The first semi-final candidates is as follows:
Janne Saar – Fight for love
Erasmus Rotterdamist – Kuu pääle
MIA – Bon voyage 
Milky Whip – My love
Pop Maniacs – I don't know
Ott Lepland – Kuula
August Hunt – Tantsulovi
Soundclear – A little soldier 
Lils Lemsalu – Made up my mind 
Loss Paranoias – Valedetektor
The second semi-final candidates is as follows: 
Traffic – NASA
Lenna – Mina jään
Malcolm Lincoln – Bye
Tenfold Rabbit – Oblivion
Birgit Oigemeel – You're not alone
Soul Milittia – The future is now 
Mimicry – The destination
Orelipoiss – Zombi 
Teele Viira – City nights 
Cat Eye – Ride 
The Baltic republic won the European Song Contest in Copenhagen 2001, with Tanel Padar & Dave Benton singing Everybody. Estonia was represented last year by Getter Jaani performing Rockefeller Street, ending at 24th position at the final in Dusseldorf, which you can see below.