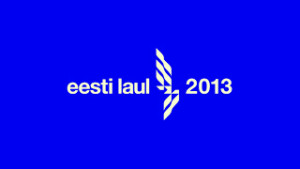 No one can accuse the Estonians of being predictable in their choices, considering some of the surprises from last weekend's first semi final. Will this weekend's semi final prove to be just as varied and hold some surprises for us? Eurovisionary invites you to take a closer look at the acts in the running for the last five spots in the final.
Acts such as Winny Puhh and Teele & Tuuli & Ula made it to the final instead of more obvious choices such as Rosanna Lints and Sarah, showing that it really can go any way when the last five spots are up for grabs tomorrow night. This week's line up includes some veterans as well as critically acclaimed artists which could very well get the jury vote. Read about this week's contenders and make up your own mind.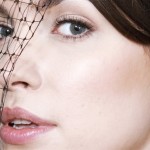 Song 1: Üle Vee – Liisi Koikson & Söörömöö (L & M: Immi)
Liisi Koikson is one of the more prominent contenders to take part in this year's Eesti Laul. She was born in June 1983 in Kilingi-Nõmme. She first made her way onto TV screens aged 8 and has come to be one of Estonia's premier musical stars, performing in productions such as Evita, Aida, Miss Saigon, Grease and The Sound Of Music. Besides her considerable musical career, Koikson is also a reputable jazz-pop musician. She is the lead singer of the folk jazz outfit Elletuse and she has also released six solo albums to date, her debut, The Geimini Diaries, released in 2002, her latest studio offering Vaikne Esmaspäev appearing last year. Koikson has also quite a merits list to her name, including the awards for best newcomer and best female artist at the Estonian Music Awards in 2003, an award she won once more in 2006. She also won best jazz artist of the year in 2011. Koikson is pairing up with female vocal ensemble Söörömöö to perform their entry Üle Vee at Eesti Laul. Söörömöö got their tongue twisting name from the fact that all band members hail from the island of Saaremaa, and consists of Tuuli Rand, Mari-Liis Aljas, Maarja Aarma, Maria Väli and Teele Viira. Tuuli and Teele were seen in action last weekend, when they made it to the final with their entry Sound The Alarm.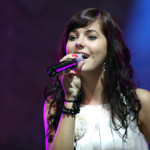 Song 2:  Et Uus Saaks Alguse – Birgit Õigemeel  (L & M: Mihkel Mattisen / Silvia Soro)
Birgit Õigemeel was born in September 1988. She got her breakthrough as the first winner of the talent series Eesti Otsib Superstaari in 2007 and since then hasn't looked back.The same year she landed the role of Sylvia in the Theatrum production of Two Gentlemen of Verona in Tallinn. She is the only non italian to date to win the Golden Branch award (L'Olivo d'Oro). Her debut single Kas Tead, Mida Tähendab was also released that same year, and was voted the second best single of the year in Estonia by radio station Raadio 2. Her debut album, the self titled Birgit Õigemeel followed in early 2008 and since then, Õigemeel has released an impressive two more albums Ilus Aeg (2008), Teineteisel Pool (2009) as well as a total of thirteen singles. This will be her third attempt in the Estonian selections; she first tried back in 2008 with the third placed 365 Days and was back again in 2012 together with Violina with You're Not Alone, coming seventh.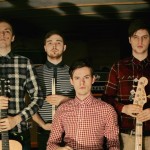 Song 3:  Balance Of Water & Stone – Tenfold Rabbit (L & M: Andres Kõpper / Meelik Samel / Martin Petermann)
Tenfold Rabbit once started off as a band with the name Ansambel Meelik, singing solely in Estonian. In 2011 however, the band decided to change style and musical direction completely and came up with their existing name. The quintet is made up of Andres Kõpper (lead vocalist and piano), Rain Parve (guitar), Meelik Samel (bass) and Martin Petermann (drums and percussion). The band got its big breakthrough last year, coming third in Eesti Laul with Oblivion. Later that year, their debut album was released, Travel the World. The foursome also went on a European tour, playing gigs in Lativa, Lithuania, Poland, Germany and the Czech Republic. This year, they're hoping to go even further with their entry Balance Of Water & Stone.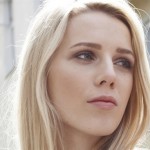 Song 4:  Uhhuu – Liis Lemsalu (L & M: Rene Puura / Liis Lemsalu)
Liis Lemsalu was born in Tallinn in October, 1992. She shot to stardom after wining the fourth series of Eesti Otsib Superstaari (Estonian Idol) in 2011, which led to her gaining a recording contract with the Universal Music label. Since winning the series, she has released six singles, including her debut single Kõnnime Seda Teed with Artjom Savitski and her debut self titled album Liis Lemsalu appeared in 2011. She entered Eesti Laul for the first time last year, coming fifth with Made Up My Mind.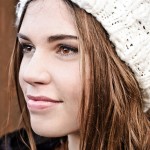 Song 5:  Maybe – Marie Vaigla  (L & M: Raul Vaigla, Marie Vaigla)
Marie Vaigla was born in Muraste, the daughter of prominent Estonian musican Raul Vaigla. She currently perfoms with the indie rock group Frankie Animal, which was formed in Tallinn in 2012. The band line up features Vaigla on vocals, Jonas Kaarnamets on guitar, Jan-Christopher Soovik on bass guitar and Karl Eerik Valkna on drums. Despite only starting up last spring, the band have already acheived a considerable following and much acclaim, having won no fewer than eight prizes at the Estonian youth band competition Noortebänd 2012. She will be performing her first entry at Eesti Laul without her bandmates, the song Maybe, written by herself and her father.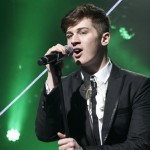 Song 6:  Dance – Rasmus Rändvee & Facelift Deer (L & M: Rasmus Rändvee / Paal Piller / Karl Kallas)
Rasmus Rändvee was born in November 1995 in Pärnu. This will be his first outing to the Estonian national selection, following his win in the series Eesti Otsib Superstaari (Estonian Idol) last year. The band Facelift Deer began as a trio in Pärnu in 2010, but now consists of five members: Rasmus Rändvee on vocals, Paal Piller and Karl Kallas on guitar and backing vocals, Aap- Eerik Lai on bass guitar and Renar Trummal on drums. The band apparently got their name from Lai's coming across a picture of a deer on the internet!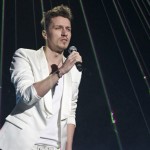 Song 7:  With U – Rolf Roosalu (L & M: Rolf Roosalu)
Rolf Roosalu was born in January 1982 in Tartu. Roosalu made his stage debut aged only four at a concert hall and he went on to study music in high school, followed by classical singing studies at the prestigious Elleri Musical Academy in Tartu. Relocating to Tallinn in 2002 to further his career, Roosalu has gone on to become a familiar face within the Estonian Musical world, having played in major productions such as Fame, Cats, West Side Story and Shrek. His debut album Ingel was released in 2008, followed later that same year by a Christmas album together with Nele-Liis Vaiksoo, Merry Xmas!. His third album Ööjanune was released in 2009. He probably needs no introduction to fans of Eurovision, as he has previously made five attempts to represent his native Estonia at Eurovision both under his name Rolf Roosalu and under the guise Rolf Junior: fourth in 2008 with One On One, eigth in 2009 with Freedom, third in 2010 together with Violina singing Maagiline Päev, fifth in 2011 with All & Now and last year as part of POP Maniacs, coming third yet again with his composition I Don't Know.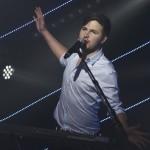 Song 8:  Missing Light – Flank (L & M: Tõnn Tobreluts / Tauno Tamm / Keio Münti)
Flank is a synth pop trio consisting of Tõnn Tobreluts on vocals and synth, Keio Münti on drums and Tauno Tamm in guitar and backing vocals. Missing Light will be the trio's second attempt at representing Estonia at Eurovision; they first tried in 2010 together with Indrek Mällo under the moniker Groundhog Day in 2010 performing Teiste Seest Kõigile, reaching sixth place.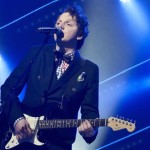 Song 9:  Lune Sournoise – Neogeen (L & M: Raido Lilleberg / Kalle Raudmets / Mare Sabolotny)
Neogeen are a foursome which was founded in late 2011 in Tallinn by asian scholar Ahmedor Saroghzjani. He has since left the group, and the current line up features Kalle Raudmets on lead vocals and guitar, Rain Rämmal on keyboards, Avo Laanemaa on bass guitar and Raido Lilleberg on drums. They cite David Bowie as one of their biggest influences. They release their material on their own label. Neogeen Vinyl Association and their debut single Väike Maalim was released in March 2012. Since then they have released thre other singles, Ei Lähe Pesus Välja, Sa Tead Mis Teed and their debut entry at Eesti Laul. Lune Surnoise (Öö On Ees).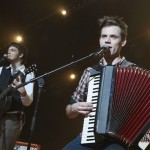 Song 10: Meil on aega veel – Põhja-Tallinn (L & M: Jaanus Saks / Mark Eric Kammiste / Alvar-Risto Vürst)
Põhja-Tallinn are actually a seven piece outfit formed in 2007 in Tallinn, performing what they call Rap'n'roll. There are four vocalists in the group: Maia Vahtramäe, Jaanus Saks (otherwise known as Wild Disease), Risto Vürst (AKA Fate), and Kennth Rüütli (AKA Kenny). In addition, the band features Mark Eric Kammiste on guitar, Rovert Loigom on drums and Meelik Samel on bass guitar. The group are signed to the Masterhead Records label, which they founded themselves. Their debut album, Per Aspera Ad Astra was released last year, to rave reviews, and one of the major highlights of the band's career was winning no less than three awards at the Estonian Music Awards: best band, best debut album and best hip-hop/rap album. Some of their best known songs include Lähen ja Tulen, Nii Lihtsalt Ei Saa and Tere Tulemast. They write and release material solely in Estonian. Their entry Meil On Aega Veel is their first appearance in an Estonian national selection. 
Estonia at the Eurovision Song Contest :
Estonia may be a rather recent addition to the Eurovision family and one of it's smallest members, but what it lacks in size, it more than makes up for in quality. An impressive track record includes eighteen participations, eight top ten placings and one win. They made their debut in 1994 with the rather underwhelming Nagu Merelaine by Silvi Vrait, failing to set the scoreboard alight. It was back to the drawing board for Estonia and they seemed to have cracked it the following year with Kaelakee Hääl by Maarja-Liis Ilus and Ivo Linna managing the top five. A string of decent placings followed, including fan favourites such as Ines' Once In A Lifetime in 2000 and Sahlene's Runaway in 2002. The small Baltic nation went all the way in 2001, bringing home their only victory so far with the party song Everbody, sung by Dave Benton and Tanel Padar. A drought with successively low results followed until 2009, when Rändajad and Urban Symphony finally brought Estonia back into the top ten again, placing sixth. This feat was also replicated by last year's entrant Ott Lepland with the emotive entry, Kuula.