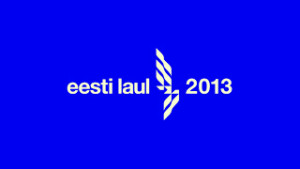 Ott Lepland brought many sniffling into their hankies last year with his touching rendition of the power ballad Kuula, awarding Estonia another top ten placing in the final. Broadcaster ERR have a tough job in following his class act, but follow it they will, with just twenty entries left in the running to become his successor.
Broadcaster ERR has been busy listening to all 157 submissions, searching for a successor to last years entrant Ott Lepland. Twenty songs were selected by an internal jury, of which the first ten are due to battle it out for five of the ten vacant spaces available in the final, which will be taking place on the 3rd of March. An extremely eclectic mix of acts is on offer in Tallinn this Saturday; why not take a closer look and get to know a little more about the acts with Eurovisionary? All entries can be heard prior to Saturday's semi on the ERR official Eesti Laul website.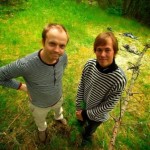 Song 1: Young Girl – Armastus (L & M: Jaan Tätte junior / Taavi Tulev)
Armastus is a duo made up of Taavi Tulev and Jaan Tätte junior. Taavi Tulev was born in April 1984 in Tallinn. According to himself, he has been involved with music for most of his life, beginning with violin studies as a child. A chance encounter at a black metal concert in his teens sparked a passion for making music and drove Tulev to experiment, gradually drawn to elctronica. Tulev has also drawn inspiration from nature, using also these noises in his recordings. He began studying electronica at a musical academy in 2009 and has recorded and released work under a variety of pseudonyms, such as Wochtzchée, Hape and 3He.
Jaan Tätte Jr. or Meister Jaan as he is also known has been brought up with both music and drama, as he one of two sons of famous Estonian singer, actor and playwright Jaan Tätte. He is no stranger to Eurovision, having previously made an attempt to represent Estonia in 2011, entering Eesti Laul as part of tha duo Meister ja Mari. They came 6th in their respective semi with the song Unemati.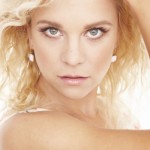 Song 2: Moving To Mmm – Marilyn Jurman (L & M: Marilyn Jurman / Karl Kanter)
Marilyn Jurman was born in December 1985, in Tallinn. She is chiefly known as a prominent actress in her native Estonia, where she graduated from Tartu University after having studied acting. Since graduating, Jurman has landed many roles, both in musicals and in television series, including The Wizard of Oz and High School Musical as well as playing the role of Sonja Säde in the popular TV series Kättemaksukontor (Office of Revenge).
But there's more to Marilyn Jurman than meets the eye, as music is her other main passion. She has been actively composing and writing lyrics for the past six years, both for herself and others. She has participated in the Estonian selections once before in 2011, together with Karl Kanter, with the entry Veel On Aega (There's Still Time), but failed to make it to the final. She has also released an album, Back to Saturn, at the end of last year spawning the singles This Too Shall Pass and Hide and Seek.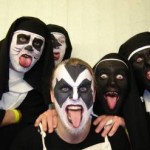 Song 3: Meiecundimees Üks Korsakov Läks Eile Lätti – Winny Puhh (L & M: Silver Lepaste / Indrek Vaheoja)
Winny Puhh is a five piece that were founded in 1993. They hail from Põlva and the band consists of Indrek Vaheoja on vocals, Silver Lepaste on guitar, Ove Musting on guitar, Indrek Nõmm on bass guitar and Väikepax on drums. They have built up a following with their brand of punk metal. The band began to attract media attention when their single Nuudlid ja Hapupiim won an award with Raadio 2 in 2006. Their single Vanamutt was nominated for an award at the 2008 Estonian Music Awards. Their single from 2009, Peegelpõrand was again nominated for an award as single of the year on Raadio 2, coming 6th.
The band are signed to the Legendaarne Rokenroll Records label and have released to albums thus far, Täämba Õdagu Praadimi Kunna, appearing in 2006 and the follow up album Brääznik, released in 2010. This is the first time they have particpated in an Estonian selection for the Eurovision Song Contest.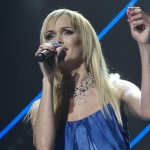 Song 4: Taevas Valgeks Läeb – Sarah (L & M: Sirli Hiius / Mathura)
Sarah was born Sirli Hiius in March, 1974. She rose to stardom in Estonia as member of the group Code One, which experienced massive popularity in the mid to late ninetees, with both Sarah and former Estonian entrant at Eurovision Koit Toome as front figures. The band went their separate ways in 1998. Sarah is no stranger to the national final, having competed as part of Code One in 1997 with Tantsupalavik. Taevas Valgeks Läeb is written and composed together with Mathura, whom Sarah met previously through Eurovision. This is her first solo effort, and she hopes her entry will generate a message of faith, hope and love.   
Song 5: Ring The Alarm –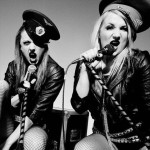 Teele & Tuuli & Ula (L & M: Priit Uustulnd / Teele Viira)
Teele & Tuuli & Ula is a female duo consisting of Teele Viira (born in July 1988, in Lümanda), Tuuli Rand (born in July 1972 in Läänemaa) and the male group ULA. Teele was first seen on Estonian screens when she particpated in the talent show Eesti Otsib Superstaari in 2011, wher she reached the finals, coming fifth. She has studied jazz and pop vocal at the Georg Ots Tallinn Music School. She has some musical experience, having appeared in a production of High School Musical and she was also one of the backing vocalists for Getter Jaani in the 2011 Estonian final. She entered Eesti Laul last year with City Nights, ending in 9th place as well as part of the combo POP Maniacs with the song I Don't Know, coming 4th.
Tuuli Rand is a singer with an extenisve background, having performed in numerous line ups earlier. She performed alongside Teele Viira as part of the group Söörömöö. SHe has also previously featured in groups such as EDDB, Bliss, Funkifize and TrioTuuliKustPeep. Like her band partner Viira, Rand also studied at the Goerg Ots Music School, graduating last year. She also tried her hand at the talent show Eesti Otsib Superstaari, but failed to make the final. Rand also took part in last years Estonian final, not as an artist in her own right, but as backing vocalist for Viira.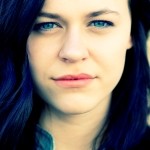 Song 6: Follow Me – Rosanna Lints (L & M: Rolf Roosalu / Kristel Aaslaid / Mattias Hapsal)
Young Rosanna Lints was born in May 1995 in Pärnu and is yet another Estonian celebrity who got her breakthrough thanks to the talent show Eesti Otsib Superstaari, which she took part in the show's fourth season (in 2011), coming in an impressive third, aged just fifteen. Like many of other contenders in the Estonian selection, she has studied at the Georg Ots Music School in Tallinn. Besides being a pop singer, she has also played a main role in the musical Valge Laev. From 2011, she was also a member of the combo POP Maniacs, and went on to come fourth in Eesti Laul 2012 with I Don't Know. Just after the Estonian final, Lints landed the role of Lotta in the television series Ühikarotid. Apart from releasing singles with POP Maniacs, she also released two solo singles last year, Tuli Aknas and Soovin, et Sa Oleksid Siin which brought her some success.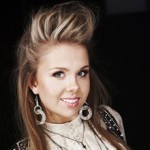 Song 7: Päästke Noored Hinged – Grete Paia (L & M: Grete Paia / Sven Lõhmus)
Grete Paia was born in August 1995 in Kuressaare. She has been dabbling in music since the age of thirteen, when she wrote the track I'm Over You. She recorded a song in 2011 entitled Lõpp Sellel Lool, which gained considerable airplay. Around the same time she was vocalist in the band Paia together with Märt Tomson on drums, Erkki Etverk on bass guitar and Mart Vares on guitar. THe foursome won the Youth Band Competition in 2011, which resulted in the recording and release of two singles, Viirastus and Falling. In 2012, Grete Paia signed to the Moonwalk label. This will be her first outing to Eesti Laul, where she will be collaborating with Sven Lõhmus, who is responsible for three previous Estonian entries – Let's Get Loud in 2005, Rändajad in 2009 and Rockerfeller Street in 2011.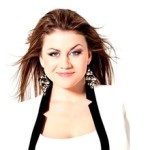 Song 8: Enough – Elina Born (L & M: Stig Rästa / Fred Krieger)
Elina Born was born in June 1994. The young singer has previously sung with the Lehtse Chamber Choir and managed to make the final of the talent show Eesti Otsib Superstaari in its fifth season last year, but has yet to kick start her singing career properly. She hopes to achieve this by her participation in Eesti Laul. She will be performing the song Enough by Stig Rästa, who was one of the members in the group Traffic, who took part in the Estonian qualification heats in 2008 with It's Never Too Late. The next year, they were back again, this time coming second with See Päev. Last year his group made it to the semi final stage with the entry NASA. Fred Krieger is an Estonian musician and entrepreneur, and one of the founding members of the Downtown recording studio in Tallinn where he works as creative director.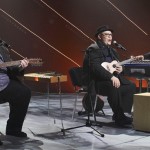 Song 9: Suuda Öelda Ei – Kõrsikud (L & M: Andrus Albrecht / Alari Piispea / Lauri Liivak / Jaan Pehk)
Kõrsikud is a trio comprising Jaan Pehk, Alari Piispea and Andrus Albrecht. Jaan Pehk was born in June, 1975 in Palivere. Apart from composing music, he also sings and plays the guitar. He has been passionate about music since attending kindergarten, winning a singing competition in 1982. He graduated from the Georg Ots School of Music in Tallinn. He has previously played with Claire's Birthday (otherwise known as Ruffus) the Estonian entrant in 2003. He has also featured in the groups Koer and Orelipoiss. Pehk is also a poet, having had three of his collections published.
Andrus Albrecht was born in August 1973 and is better known under his artistic name Bonzo. He has released six albums previously, his debut Teisipidi Tegelikkus appearing in 2004 and his latest studio offering Diip, as part of the duo Bonzo ja Tõun appearing in 2010.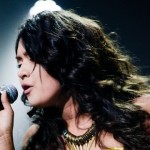 Song 10: The Missing Thing – Anisa (L & M: Alar Kotkas / Pearu Paulus / Ilmar Laisaar / Jana Hallas)
Anisa was born Anisa Vänikver in Tallinn in 1995. She is yet another finalist who has appeared on the talent show Eesti Otsib Superstaari, reaching the series final last year. She has yet to release a single or album in her native Estonia, but hopes to change that with the radio friendly entry The Missing Thing. Her song is written by a real powerhouse within Estonian music, namely Alar Kotkas, Pearu Paulus, Ilmar Laisaar and Jana Hallas. The team have previously won the right to represent Estonia at Eurovision with entries such as the 2000 Ines entry Once in a Lifetime, the 2002 entry by Sahlene Runaway as well as Sandra Oxenryd's 2006 entry Through My Window. 
Estonia at the Eurovision Song Contest :
Estonia may be a rather recent addition to the Eurovision family and one of it's smallest members, but what it lacks in size, it more than makes up for in quality. An impressive track record includes eighteen participations, eight top ten placings and one win. They made their debut in 1994 with the rather underwhelming Nagu Merelaine by Silvi Vrait, failing to set the scoreboard alight. It was back to the drawing board for Estonia and they seemed to have cracked it the following year with Kaelakee Hääl by Maarja-Liis Ilus and Ivo Linna managing the top five. A string of decent placings followed, including fan favourites such as Ines' Once In A Lifetime in 2000 and Sahlene's Runaway in 2002. The small Baltic nation went all the way in 2001, bringing home their only victory so far with the party song Everbody, sung by Dave Benton and Tanel Padar. A drought with successively low results followed until 2009, when Rändajad and Urban Symphony finally brought Estonia back into the top ten again, placing sixth. This feat was also replicated by last year's entrant Ott Lepland with the emotive entry, Kuula.