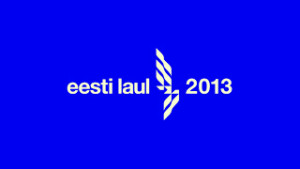 Estonia and Tallinn are gearing up for the grand final of Eesti Laul tomorrow. The final line up features some familiar names and faces and some more unknown ones. Join Eurovisionary as we take a closer look at those in contention for the Estonian ticket to Malmö tomorrow evening.
The outcome of both semi finals gave results that were as different as chalk and cheese. Whereas the juries and the televoters agreed almost unanimously on the five acts to be awarded the first five spots in the final (the only exception being the jury favourite Armastus, who had to surrender their spot to Grete Paia, once the public votes were added). The second final however coulnd't have been more different, with the jury and public votes practically at odds with one another – out of the five jury favourites, only Liisi Koikson and Söörömöö made it through to the final once viewers had had their say. Below is a brief biography on each act that has made it to the final so you can study their form and try and gauge their chances of success.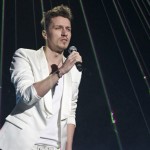 Song 1:  With U – Rolf Roosalu (L & M: Rolf Roosalu)
Rolf Roosalu was born in January 1982 in Tartu. Roosalu made his stage debut aged only four at a concert hall and he went on to study music in high school, followed by classical singing studies at the prestigious Elleri Musical Academy in Tartu. Relocating to Tallinn in 2002 to further his career, Roosalu has gone on to become a familiar face within the Estonian Musical world, having played in major productions such as Fame, Cats, West Side Story and Shrek. His debut album Ingel was released in 2008, followed later that same year by a Christmas album together with Nele-Liis Vaiksoo, Merry Xmas!. His third album Ööjanune was released in 2009. He probably needs no introduction to fans of Eurovision, as he has previously made five attempts to represent his native Estonia at Eurovision both under his name Rolf Roosalu and under the guise Rolf Junior: fourth in 2008 with One On One, eigth in 2009 with Freedom, third in 2010 together with Violina singing Maagiline Päev, fifth in 2011 with All & Now and last year as part of POP Maniacs, coming third yet again with his composition I Don't Know.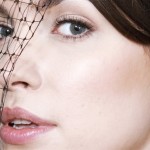 Song 2: Üle Vee – Liisi Koikson & Söörömöö (L & M: Immi)
Liisi Koikson is one of the more prominent contenders to take part in this year's Eesti Laul. She was born in June 1983 in Kilingi-Nõmme. She first made her way onto TV screens aged 8 and has come to be one of Estonia's premier musical stars, performing in productions such as Evita, Aida, Miss Saigon, Grease and The Sound Of Music. Besides her considerable musical career, Koikson is also a reputable jazz-pop musician. She is the lead singer of the folk jazz outfit Elletuse and she has also released six solo albums to date, her debut, The Geimini Diaries, released in 2002, her latest studio offering Vaikne Esmaspäev appearing last year. Koikson has also quite a merits list to her name, including the awards for best newcomer and best female artist at the Estonian Music Awards in 2003, an award she won once more in 2006. She also won best jazz artist of the year in 2011. Koikson is pairing up with female vocal ensemble Söörömöö to perform their entry Üle Vee at Eesti Laul. Söörömöö got their tongue twisting name from the fact that all band members hail from the island of Saaremaa, and consists of Tuuli Rand, Mari-Liis Aljas, Maarja Aarma, Maria Väli and Teele Viira. Tuuli and Teele were seen in action last weekend, when they made it to the final with their entry Sound The Alarm.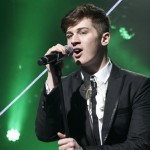 Song 3:  Dance – Rasmus Rändvee & Facelift Deer (L & M: Rasmus Rändvee / Paal Piller / Karl Kallas)
Rasmus Rändvee was born in November 1995 in Pärnu. This will be his first outing to the Estonian national selection, following his win in the series Eesti Otsib Superstaari (Estonian Idol) last year. The band Facelift Deer began as a trio in Pärnu in 2010, but now consists of five members: Rasmus Rändvee on vocals, Paal Piller and Karl Kallas on guitar and backing vocals, Aap- Eerik Lai on bass guitar and Renar Trummal on drums. The band apparently got their name from Lai's coming across a picture of a deer on the internet!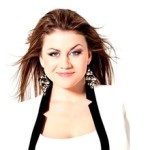 Song 4: Enough – Elina Born (L & M: Stig Rästa / Fred Krieger)
Elina Born was born in June 1994. The young singer has previously sung with the Lehtse Chamber Choir and managed to make the final of the talent show Eesti Otsib Superstaari in its fifth season last year, but has yet to kick start her singing career properly. She hopes to achieve this by her participation in Eesti Laul. She will be performing the song Enough by Stig Rästa, who was one of the members in the group Traffic, who took part in the Estonian qualification heats in 2008 with It's Never Too Late. The next year, they were back again, this time coming second with See Päev. Last year his group made it to the semi final stage with the entry NASA. Fred Krieger is an Estonian musician and entrepreneur, and one of the founding members of the Downtown recording studio in Tallinn where he works as creative director.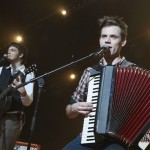 Song 5: Meil on aega veel – Põhja-Tallinn (L & M: Jaanus Saks / Mark Eric Kammiste / Alvar-Risto Vürst)
Põhja-Tallinn are actually a seven piece outfit formed in 2007 in Tallinn, performing what they call Rap'n'roll. There are four vocalists in the group: Maia Vahtramäe, Jaanus Saks (otherwise known as Wild Disease), Risto Vürst (AKA Fate), and Kennth Rüütli (AKA Kenny). In addition, the band features Mark Eric Kammiste on guitar, Rovert Loigom on drums and Meelik Samel on bass guitar. The group are signed to the Masterhead Records label, which they founded themselves. Their debut album, Per Aspera Ad Astra was released last year, to rave reviews, and one of the major highlights of the band's career was winning no less than three awards at the Estonian Music Awards: best band, best debut album and best hip-hop/rap album. Some of their best known songs include Lähen ja Tulen, Nii Lihtsalt Ei Saa and Tere Tulemast. They write and release material solely in Estonian. Their entry Meil On Aega Veel is their first appearance in an Estonian national selection.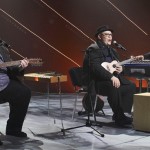 Song 6: Suuda Öelda Ei – Kõrsikud (L & M: Andrus Albrecht / Alari Piispea / Lauri Liivak / Jaan Pehk)
Kõrsikud is a trio comprising Jaan Pehk, Alari Piispea and Andrus Albrecht. Jaan Pehk was born in June, 1975 in Palivere. Apart from composing music, he also sings and plays the guitar. He has been passionate about music since attending kindergarten, winning a singing competition in 1982. He graduated from the Georg Ots School of Music in Tallinn. He has previously played with Claire's Birthday (otherwise known as Ruffus) the Estonian entrant in 2003. He has also featured in the groups Koer and Orelipoiss. Pehk is also a poet, having had three of his collections published.
Andrus Albrecht was born in August 1973 and is better known under his artistic name Bonzo. He has released six albums previously, his debut Teisipidi Tegelikkus appearing in 2004 and his latest studio offering Diip, as part of the duo Bonzo ja Tõun appearing in 2010.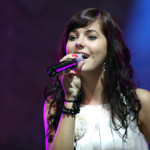 Song 7:  Et Uus Saaks Alguse – Birgit Õigemeel  (L & M: Mihkel Mattisen / Silvia Soro)
Birgit Õigemeel was born in September 1988. She got her breakthrough as the first winner of the talent series Eesti Otsib Superstaari in 2007 and since then hasn't looked back.The same year she landed the role of Sylvia in the Theatrum production of Two Gentlemen of Verona in Tallinn. She is the only non italian to date to win the Golden Branch award (L'Olivo d'Oro). Her debut single Kas Tead, Mida Tähendab was also released that same year, and was voted the second best single of the year in Estonia by radio station Raadio 2. Her debut album, the self titled Birgit Õigemeel followed in early 2008 and since then, Õigemeel has released an impressive two more albums Ilus Aeg (2008), Teineteisel Pool (2009) as well as a total of thirteen singles. This will be her third attempt in the Estonian selections; she first tried back in 2008 with the third placed 365 Days and was back again in 2012 together with Violina with You're Not Alone, coming seventh.
Song 8: Ring The Alarm –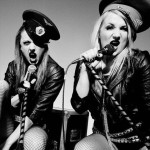 Teele & Tuuli & Ula (L & M: Priit Uustulnd / Teele Viira)
Teele & Tuuli & Ula is a female duo consisting of Teele Viira (born in July 1988, in Lümanda), Tuuli Rand (born in July 1972 in Läänemaa) and the male group ULA. Teele was first seen on Estonian screens when she particpated in the talent show Eesti Otsib Superstaari in 2011, wher she reached the finals, coming fifth. She has studied jazz and pop vocal at the Georg Ots Tallinn Music School. She has some musical experience, having appeared in a production of High School Musical and she was also one of the backing vocalists for Getter Jaani in the 2011 Estonian final. She entered Eesti Laul last year with City Nights, ending in 9th place as well as part of the combo POP Maniacs with the song I Don't Know, coming 4th.
Tuuli Rand is a singer with an extenisve background, having performed in numerous line ups earlier. She performed alongside Teele Viira as part of the group Söörömöö. SHe has also previously featured in groups such as EDDB, Bliss, Funkifize and TrioTuuliKustPeep. Like her band partner Viira, Rand also studied at the Goerg Ots Music School, graduating last year. She also tried her hand at the talent show Eesti Otsib Superstaari, but failed to make the final. Rand also took part in last years Estonian final, not as an artist in her own right, but as backing vocalist for Viira.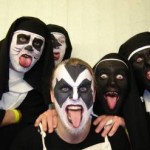 Song 9: Meiecundimees Üks Korsakov Läks Eile Lätti – Winni Puhh (L & M: Silver Lepaste / Indrek Vaheoja)
Winni Puhh is a five piece that were founded in 1993. They hail from Põlva and the band consists of Indrek Vaheoja on vocals, Silver Lepaste on guitar, Ove Musting on guitar, Indrek Nõmm on bass guitar and Väikepax on drums. They have built up a following with their brand of punk metal. The band began to attract media attention when their single Nuudlid ja Hapupiim won an award with Raadio 2 in 2006. Their single Vanamutt was nominated for an award at the 2008 Estonian Music Awards. Their single from 2009, Peegelpõrand was again nominated for an award as single of the year on Raadio 2, coming 6th.
The band are signed to the Legendaarne Rokenroll Records label and have released to albums thus far, Täämba Õdagu Praadimi Kunna, appearing in 2006 and the follow up album Brääznik, released in 2010. This is the first time they have particpated in an Estonian selection for the Eurovision Song Contest.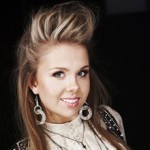 Song 10: Päästke Noored Hinged – Grete Paia (L & M: Grete Paia / Sven Lõhmus)
Grete Paia was born in August 1995 in Kuressaare. She has been dabbling in music since the age of thirteen, when she wrote the track I'm Over You. She recorded a song in 2011 entitled Lõpp Sellel Lool, which gained considerable airplay. Around the same time she was vocalist in the band Paia together with Märt Tomson on drums, Erkki Etverk on bass guitar and Mart Vares on guitar. THe foursome won the Youth Band Competition in 2011, which resulted in the recording and release of two singles, Viirastus and Falling. In 2012, Grete Paia signed to the Moonwalk label. This will be her first outing to Eesti Laul, where she will be collaborating with Sven Lõhmus, who is responsible for three previous Estonian entries – Let's Get Loud in 2005, Rändajad in 2009 and Rockerfeller Street in 2011.