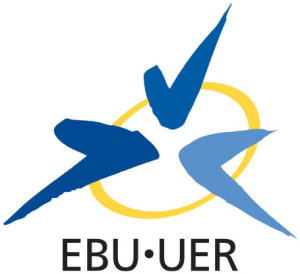 Two of the major cases in relation to the 2009 Eurovision Song Contest saw its ending today when it was published that both Spain and Azerbaijan will receive a fine for their breaking of the rules. EBU wants to send a strong signal to broadcasters not to do that and denies that one of the fines is just 2700 Euros.
It has taken quite a while and many rightfully feared that Spain and Azerbaijan would get away with breaking EBU's rules regarding the Eurovision Song Contest. It is now clear that both countries is being punished with a fine, but is it high enough? Fact is that we don't know.
Violation: Spain's crime was that they didn't broadcast the second semi-final live and therefore had to use a back-up jury for the Spanish points instead of televoting. In the first place a draw had decided that they would vote in the first semi-final, but due to a big political discussion on TV they asked EBU to be allowed to vote in the second semi-final instead. This request was accepted, but when the show started it was not shown on any of their channels. On the channel they had mentioned it to be on a tennis match was on instead! When Spain announced its points in the second semi-final it was therefore not the points from a televoting, but a back-up jury. EBU immediately acknowledged that this was a break of rules and said that they would look into what punishment would face the country that could have been excluded due to this. TVE went out in public saying that they believed that they would get away with this and that EBU would not do anything about it.
 
Sanction: Esctoday.com reports that the amount of the Spanish fine isn't yet known. EBU will not publish the amount.
Violation: Azerbaijan did not show the voting number for neighbour country Armenia, whom they are in a territorial conflict with. A small group of people still managed to vote for Armenia and those were reportedly afterwards interrogated by the Azerbaijani police. You are supposed to be voting anonymously and all countries should be given an equal fair chance of receiving points from any country. EBU also acknowledged that Azerbaijan broke the rules of the Eurovision Song Contest.
Sanction: Esctoday.com writes that the Azerbaijani broadcaster, Ictimai TV, received a fine of 2,700 Euros, which they have paid. They consider it a fair amount and are praising EBU for being such a "democratic organisation that makes precise investigations". EBU denies the amount.
EBU's Sietse Bakker, manager of Communication and Public Relations however denies that the amount is 2700 Euros when he to EuroVisionary says:  "We do not provide information about the fines themselves – that is something between the EBU and their Members. All I can tell you is that the information doesn't seem reliable to me".
When we asked if Azerbaijan got the fine for messing up with the voting number or also for interrogation of the ones who did vote for Armenia he continues: "The fine to Azerbaijan was given for not showing one of the phone numbers and has nothing to do with the other case, which was already closed". Here he is referring to that it hasn't been possible to prove that this did indeed did take place.
According to Esctoday.com Azerbaijani TV's statement does mention the amount to be 2700 Euros. Their Head of Delegation, Adil Kerimli says:  "I think this is a fair decision. According to the decision of the EBU, we have paid a fine of € 2,700. I want to note that the European Broadcasting Union is a very democratic organization and passes any decision after through, precise investigation. Therefore, there is not right to say that the decision is unfair, or a severe punishment. Ictimai TV participated in all the discussions and was the main part in the investigation. So, we respect the decision. I think such decisions are not a punishment, this is a serious approach of the EBU and its members to the existing laws and rules. The decision does not influence on Azerbaijan's participation in the next contest. Azerbaijan will be represented at the Eurovision 2010".
With EBU not wanting to publish the amount, but denying it to be 2,700 Euros on one side – and the Azerbaijani broadcaster on the other site claiming that the 2,700 Euros is correct and even mocking EBU a bit for the small fine, we are left to conclude that we do not know what is up and down in this case.
In my view
I personally think that EBU should publish the actual amount as right now Azerbaijani TV appears to get away with making fun of the Contest and EBU themselves. If the amount on 2,700 Euros is indeed correct it is certainly too low and unfortunately it won't send a strong signal; unless they want to send the signal that anyone can get away with anything 🙂

The opinion expressed in "In my view" are those of the author and are not necessarily the one of EuroVisionary.com.