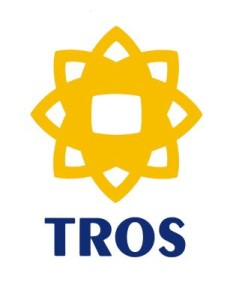 TV Production mogul John De Mol, the dutch tycoon behind such global companies such as Endemol Entertainment, who in turn have inflicted the likes of Big Brother and Deal or No Deal on the viewing public has been drafted in by dutch broadcaster TROS to update their national selection process.
The selection will be televised early next year by TROS and production company Talpa (also owned by John De Mol) has been given production responsibility for the show. John De Mol has turned to self appointed dutch Eurovision expert Cornald Maas for help. They are currently reviewing earlier editions of the national final to see if they can glean any useful experience from them. John De Mol tells dutch daily De Telegraaf that "I will make maximum use of his (Cornald Maas') knowledge. Right now we're analyzing previous festivals, looking at previous winners and to see if we can find a common denominator".
Cornald Maas will also be given a say in the selection of those entries that are to take part in the televised final. Whether or not he will take part in the actual final itself is yet to be confirmed. Maas is known to dutch viewers as a talk show host and TV personality as well as having been the commentator for TROS at the 2006 contest in Athens and the semi finals of 2004 and 2005. Maas has also previously hosted the Nationaal Songfestival in 2006 and 2007 alongside Paul De Leeuw. When asked about the role Maas will play in the Nationaal Songfestival, De Mol replies that "It's still too early to give a definite answer. If I wish to work with Maas on the project, TROS has given me the go ahead."
Maas himself is very enthusiastic about his involvement with the Nationaal Songfestival: "I find it flattering to be asked to help. My passion for the show isn't exactly a well kept secret. It was a wise choice of TROS to call on John De Mol for help. I'm sure his involvement will mean a professional approach and the possibility of guaranteeing that a better act will be chosen." Hopefully the cooperation between De Mol and TROS will lead to a lease of new life for the televised national final, which attracted much criticism last year due to the apparent lack of interest by TROS and the extremely low key production. Dutch act 3JS took Je Vecht Nooit Alleen / Never Alone to Düsseldorf, subsequently failing to qualify from their semi final, coming last despite the most optimism shown for a dutch entry in a long time.