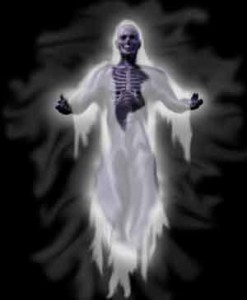 Danish broadcaster had planned a big show to select this year's Danish participants for the Eurovision Dance Contest, but the show was cancelled and they have now internally selected pop star Patrick and Infernal dancer Katja who will perform inspired by a famous Danish ghost.
Last year Denmark selected their representative in a live TV show directly from Rådhuspladsen (The town hall square) in Copenhagen. This year they wanted to make it bigger and a show in the same style as a Dansk Melodi Grand Prix was planned. A venue that could host 4000 people was chosen, but the ticket sale didn't go well. DR draw the conclusion that if 4000 people wont pay to see such a big show live then they wouldn't watch it on TV either so instead of making a smaller version in a studio they simply cancelled the whole selection and internally selected the couple that will represent Denmark at the second edition of the Eurovision Dance Contest that will take place in Glasgow on the 6th of September.
The two who got picked by DR are Katja Svensson and Patrick Spiegelberg. Katja is a dancer for the Danish band Infernal who had their international break through with the song From Paris To Berlin, which was later, changed to From London To Berlin when they made it into an English football song. Katja has also danced at several TV and theatre shows as well as being a dance teacher.
Patrick won the Danish talent show Popstars some years ago with the boy band Fu:el and has also been taking part in musical shows. Katja and him have known each other for 10 years and have chosen to dance to music by another Danish band with international success, Nephew. The chorography is inspired by the legend of "Den Hvide Dame" (The white Lady) who is a ghost at Dragsholm Slot, a castle on Sealand.
The story about the white lady tells that she was the daughter of the owner of the castle back in 1540. She was in love with a young man who helped out in the stables. Her father was so much against that relationship that he kills the man and builds her into the wall while she is still alive! The castle was renovated in 1910 and that occasion they found her skeleton in the wall – wearing a white dress.
Links
The story of Dragsholm Slot (In Danish)
In my view
Interesting chorography, but just because 4,000 people did not want to buy tickets for a show that would be on TV then that does not mean that they would not watch it and vote. DR should just have moved the show to one of their own studios and let the danes vote for who they wanted to represent them at the Contest. Does this mean that if a Danish Eurovision final at some point doesn't sell well DR will select internally as well instead of finding a smaller place? I hope not!

The opinion expressed in "In my view" are those of the author and are not necessarily the one of EuroVisionary.com.