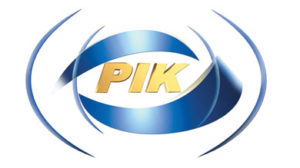 It was back in July when the Cypriot public broadcaster CyBC announced its ambitious plans for a national final, complete with live auditions and semi final heats. In an email sent yesterday, the CyBC informed applicants about the date of the national final as well as scaling down 'changes' to its concept.
Cypriot entertainment blog ShowTime-cy published the CyBC email, which translates as follows: 'We would like to inform you that the selection procedure of the Cypriot entry for the 2015 Eurovision Song Contest is going ahead with a small change in the format and the regulations as follows: there will only be auditions, boot camp/euro challenge, which will be video recorded. We will need the singer to be in Nicosia from (date for the applicant) until (date for the applicant) November 2014. The final will take place on 1st February 2015 (…) Within the next week, you will receive details for the whole process.'
After a year's absence from Eurovision, it will be interesting to see what the Cyprus Broadcasting Corporation will put in place for their 2015 comeback. One would assume that the Cypriot selection will be available online (Eurovisionary will be keeping you updated), so, if you intend to watch the final, the date to put in your diary is Sunday 1st February 2015!
In the following videos, you can watch the three Cypriot fifth finishes in Eurovision: Lisa Andreas with Stronger Every Minute (2004), Hara and Andreas Constantinou with Mana Mou (Mother of Mine) (1997) and Anna Vissi with Mono I Agapi (Only Love) (1982). These remain the country's best results in the contest to date.
You may also wish to read: