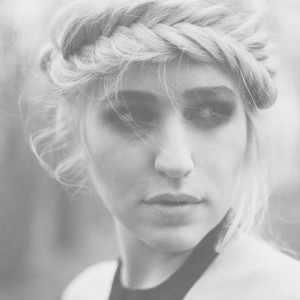 The Norwegian selection Melodi Grand Prix may have proved a flop in terms of television ratings, but with new figurehead Vivi Stenberg at the helm, the contest has produced numerous sizeable hits, which according to Stenberg, was her primary aim.
Young Margaret Berger has made quite the comeback from a nosedive in her career when the release of the critically acclaimed single In A Box went largely unnoticed in 2011. Since sweeping all competition aside in Oslo Spektrum on the 9th of February, her winning entry I Feed You My Love has been released digitally, making 4th place on the Norwegian charts. The song has also made the upper reaches of the iTunes list, climbing as high as number two. So far, the song has sold to platinum status, with sales in excess of 10,000 units and is currently occupying the tenth spot on the iTunes chart. But Ms Berger is not the only one to get in on the act following an exciting national final.
Young, aspiring singer Adelén who came from out of nowhere and who had no real experience under her belt seemingly had everyone tapping their feet to her fiery latino entry Bombo, which resulted in a second place. Her entry has actually had the greatest shelf life on the charts, with it reaching number five on the charts the week after the final. Bombo is currently sitting pretty at number two on the iTunes chart too, and she has recently been awarded a gold disc for sales of her single.
And as if that wasn't enough, brothers Erik and Magnus otherwise known as the duo Sirkus Eliassen have also had chart action with their latest single, I Love You Te Quiero, which reached number nine on the iTunes charts and has also recently surpassed gold disc status. It will be interesting to see if Margaret Berger experiences the sales surge that the Norwegian entrant usually experiences prior to the contest – she certainly seems to have be going down well elsewhere, with an extremely positive mention in one of the leading UK newspapers, The Guardian. Will the popularity of her entry translate into votes come the second semi final? We haven't that long to wait and see if Norway can bring home the bacon for the second time in two years.
You might also like to read: