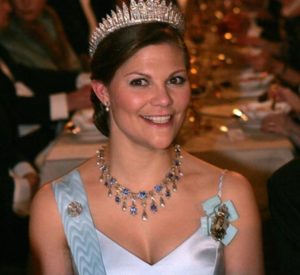 The Swedish crown princess, Victoria, celebrates her birthday on the so-called Victoria Day. Among the ones who will be performing for the princess when she turns 31 are Charlotte Perrelli and Linda Bengtzing.
Charlotte Perrelli didn't manage to become a hero in Belgrade by winning the Eurovision Song Contest for the second time. She came 18th instead, but will be among fans when she enters the stage on Öland the 14th of July. One of her competitors from this year's Swedish final, the Melodifestival, Linda Bengtzing will be performing as well. Linda has participated several times in the Swedish final, but so far never managed to win and thereby represent Sweden at the Eurovision Song Contest.
The party at Öland that celebrates crown princess Victoria's birthday will be held for the 30th time and Victoria herself will of course be there. At the same time the Victoria-scholarship will be handed out. It has not yet be announced who will recieve it this year.