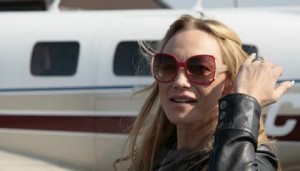 As previously reported the Swedish participant Charlotte Perrelli has hired a private plane for her promotion tour. It is a little plane of the model Piper Malibu owned by Karlebo Aviation AB which has been hired, but it is apparently not approved for commercial flights.
Expressen.se confronted Karlebo Aviation AB with the facts. First Göran Berg from the company denied it, but faced with the plane's registration number he admitted that it is their plane she has hired and that it is a model which the authorities have not approved for commercial flights, meaning that it is suppose to be used privately and not for paying passengers.
Göran Berg does not want to talk about if Charlotte Perrelli is paying for renting the plane, which would be illegal due to the missing approval, but both her and her manager; Staffan Jordansson has previously said that they are paying a lot of money for renting it.
BWO member and Charlotte's competitor in the Swedish final, Alexander Bard is shocked about the hearing what kind of plane it is she is using: "I will not be judging on Charlotte Perrelli's personality, but it sounds like she has people around her who don't know what they are doing since she is flying around under these circumstances. It can be a matter of life or death". He is adding that BWO previously have been renting private planes themselves, but that they always check that they live up to all security standards.