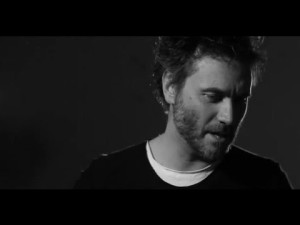 The third night of Sanremo featured the 20 applicants in the category Campioni (Acclaimed performers) who sang remakes of earlier known and classic Italian songs. The covers voted by the public and representatives from the world of the press and media at rates of 50-50. The winner of the night was Nek.
Maybe the most interesting night of Sanremo was yesterday as we have the chance to see this year's candidates performing well known Italian songs in different versions, in some occasions it was like hearing a completely different song. The 20 covers we heard last night were the following:
Annalisa – Ti sento (Maria Bazar)
Bianca Atzei – Ciao amore ciao (Luigi Tenco)
Malika Ayane – Vivere (Vasco Rossi)
Biggio e Mandelli(I solidi idioti) – E la vita è la vita (Cochi e Renato)
Alex Britti – Io mi fermo qui (Dik Dik e Donatello)
Chiara – Il volto della vita (Caterina Caselli)
Dear Jack – Io che amo solo te (Sergio Endrigo)
Grazia di Michele e Platinette – Alghero (Giuni Russo)
Lara Fabian – Sto male (Ornella Vanoni)
Lorenzo Fragola – Una città per cantare (Ron)
Irene Grandi – Se perdo te (Patty Pravo)
Gianluca Grignani – Vedrai vedrai (Luigi Tenco)
Il Volo – Ancora (Edoardo De Crescenzo)
Marco Masini – Sarà per te (Francesco Nuti)
Moreno – Una carezza in un pugno (Adriano Celentano)
Nek – Se telefonando (Mina)
Nesli – Mare mare (Luca Carboni)
Raf – Rose rosse (Massimo Ranieri)
Anna Tatangelo – Dio come ti amo (Domenico Modugno – Gigliola Cinquetti)
Nina Zilli – Se bruciasse la città (Massimo Ranieri) 
Many people are sure the Il Volo will win this year's edition and will fly the Italian flag in Vienna, but it seems it won't be so easy as Nek, the second hot favourite in polls and betts won last night leaving the second place for Il Volo and Marco Masini in third. Nek won both public vote and the jury.
Special guests last night were the American indie rock band Saint Motel, which interpreted their success of My Time, but also the legendary Spandau Ballet, who presented samples from the upcoming, collectable album to be released in October titled The very best of Spandau Ballet: The Story.
The 65th Sanremo Music Festival continues tonight with the semifinal. The 20 Campioni will sing their entries and after the vote of people, jury and the audience only 16 will quallify for tomorrow's grand final. Only one day left to find out who will be the next represantative of Italy in the 60th Eurovision Song Contest.
You can watch the semifinal of Sanremo via RAI's website here.