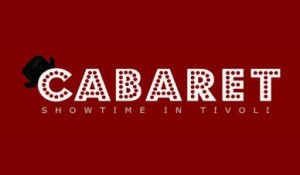 When Tivoli in Copenhagen this evening kicks off for Cabaret Showtime it will be to a season of many of Denmark's best entertainers – including four former Eurovision Song Contest participants. One of them, Kirsten Siggaard, participated a total of three times. 
"Cabaret Showtime In Tivoli" is small intimate performances taking place every Tuesday, Wednesday, Thursday, Friday and Saturday over the next three months. Only a bit over 200 tickets is available for each day where the audience will be seated around round tables with free drinks included in the price. 
The schedule for 2012 includes four former Danish Eurovision Song Contest participants as well as several national finalists. Tickets are available via billetlugen.dk at prices 315 – 415 dkk + fee.
2012 participants:
Kirsten Siggaard

– Represented Denmark at the Eurovision Song Contest in 1984, 1985 and 1988 as a part of the duo

Kirsten & Søren

/

Hoteyes

. Best placement came in their last participation where they ended 3rd with the song 

Ka' du se hva' jeg sa'?

Kirsten participated in the Danish final, Dansk Melodi Grand Prix, a total of 7 times.

Keld & Hilda – Popular Danish duo that participated in the Danish final 4 times as singers, but Keld has participated a total of record time 29! as lyrics writer. 8 of the songs made it to the Eurovision Song Contest. With one of them, in 1989, he was on stage as a backing singer for Vi Maler Byen Rød, which came third. He has also hosted the programme several times.
Gry – Danish singer, who represented Denmark at the 1983 Eurovision Song Contest where she ended 17th with Kloden Drejer. She participated two more times at the Danish selection and in 2011 her son Thomas won the TV talent show Skjulte Stjerner together with A Friend In London's Tim Schou. 
Jakob Sveistrup – Singer who represented Denmark at the 2005 Eurovision Song Contest coming 9th with the song Talking To You.
Pernille Højmark – Actor and leadsinger in the cover band Sweethearts, who have given a countless numbers of Eurovision and Melodi Grand Prix entries new life in a upbeat and discosounding cover. With Pernille in front the band participated in the Danish final in 1992 and again in 2005. 
Basix – A cappella group that is known both in Denmark and abroad. They got their breakthrough in the 2001 edition of Dansk Melodi Grand Prix, where the group came second with the song I Australien. 
Dario Campeotto – Household singer and actor, who represented Denmark at the 1961 Eurovision Song Contest with the song Angelique. 
Aside from those the audience can also experience Morten Deurell, Amin Jensen, Bella Berserk (UK), Sunny Cagara, "Frank Sinatra" (Thomas Lilleøre), Daniel Rosenfeldt, Danny Stafford (UK), Sigurd Barrett, Four Jacks-James Rasmussen Trio and Lizzy Drip (UK). 
The cabaret shows will be hosted by Stine & Martin and Jens-Christian Wandt.