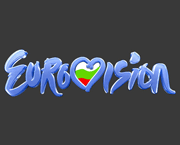 Yesterday, Bulgarian broadcaster, BNT, started the 2009 National Final season with the first of nine heats in a process they are calling 'Be a Star'.
Each heat will have five songs. Three will qualify for the next stage of the competition, one song chosen by a jury and the other two by a televote. In a slightly complicated selection process, there will be a further elimination round after every three rounds (after rounds 1-3, 4-6 and 7-9). The nine qualifying songs will be reduced to three at this stage and they will then go through to the semi final. A total of nine songs will qualify for the semi finals, to be held in January, and a further nine will be chosen by a committee. The eighteen songs will compete in one semi final, from which nine will qualify for the final. They will be joined in the final by three 'wildcards' commissioned by BNT.
The results of the first heat are:
1) Monika Kirovska – I won – 2.28%
2) Emil Sokolov – Deystvitelnost Ili Izmama – 4.86%
3) I Velina – Ready For Love – 32.22%
4) Perfect Stranger – I Promise – 38.60%
5) Venelina Milanova  – Neka s Pesen – 22.04%
I Velina was selected by the jury, which leaves Perfect Stranger and Venelina Milanova as the choice of the televote. The next heat is 9th October.
Links