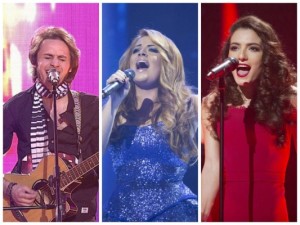 And so we come to the end of another lengthy Azeri selection process with a brand new semi final. Böyük Səhnə which has replaced Milli Seçim Turu, is holding its final show this weekend. Three participants will be battling it out to go on to make their dreams come true in Copehnagen this year.
The final of Böyük Səhnə will be aired this Sunday, on March 2nd. Our hosts from previous episodes, Hüsniye Maharramova and Tural Esadov will guide us through the show and the finalists were decided by a four member panel consisting of  Murad Arif (TV host), Tunzala Agayeva (composer and singer), Mubariz Tagiyev (singer) and Zumruz Dadashzade (professor at Baku Music Academy).
Three participants will compete to be the one who will represent Azerbaijan at the Eurovision Song Contest in Cophenagen this year. As in previous years, the representing song will be announced at a later date.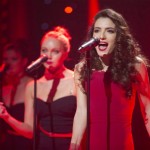 Dilara Kazımova: Dilara is an opera singer with a powerful voice and she has graduated from both the Music Academy and Art Gymnasia. She was one of the finalists in the first edition of the Azeri selections in 2008 and also in 2010. At the same time she won the New Wave Contest. She is determined to win Böyük Səhnə this year.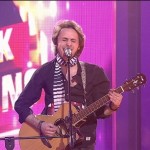 Erkin Osmanli: You may remember Erkin from the Azeri selection in 2011 but his talent isn't only singing and strumming a guitar. He also likes to take part in dance projects, composing songs and writing lyrics. Besides his talent in music, he has a degree in law and order. He wants to showcase his talents to the rest of Europe with his charmful voice. Erkin's favourite pop idols are John Lennon, The Beatles and Madonna.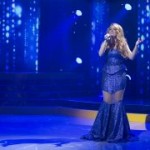 Xana Hasanova: The first finalist of the show is an experienced performer from last year's Eurovision Song Contest selections Milli Seçim Turu. Xana is also currently taking vocal lessons at university. Her favourite genres are R'n'b and hip hop and she states that she is currently working on her debut album. Xana will be trying for the fourth time to take final tickets for the Eurovision Song Contest.
Azerbaijan at the Eurovision Song Contest
Azerbaijan made its debut in 2008 and has sucessfully qualified to the final in each year since then. They debuted with the epic number Day After Day performed by Elnur and Samir, coming eighth. A futher third and fifth place were racked up before they won the Eurovision Song Contest in 2011, with a stunning performance by Ell and Nikki performing Running Scared. Last year Farid Mammadov represented his country in Malmö where he finished ina respectable 2nd place with Hold Me.
Click on the video below to see last year's Azeri representatives Farid Mammadov's performance recorded using Eurovisionary's ground-breaking 3D technology. It can easily be turned off in the player to give you a standard 2D video. If you do not yet have a pair of suitable glasses we recommend getting hold of EuroVisionary's 3D glasses.
You might also want to read: