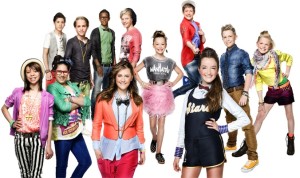 Dutch and this year's host broadcaster has released the official videos of the eight finalists of its national selection for the 2012 Junior Eurovision Song Contest. Among the songs we find a good variety of musical styles, but favourites are already beginning to stand out.
All the contenders for the hugely popular Junior Songfestival have now the official video clip for their songs. Eight participants will take part in the whole contest but it has not been announced yet how the selection process will be but everything seems to remain the same formula as last year with two semi-finals and four participants taking part in each one and then a super final with the jury and audience favourites.
Among all the candidates there are already some entries who are beginning to emerge as favourites to represent the host country such as the boy band Mainstreet composed by Rein, Owen, Daan and Nils who have been put together especially for the contest or Alessandro who presents an original and funny song with a title and some words in Spanish and whose pace has some reminiscences of flamenco. Another candidate who seems to have a good chance of clinching the victory is Amy with an original song with a modern soul feel with elements of jazz and blues music combined with a modern-day twist.
Here is the full list of participants:
• Alessandro – Una Chica Especial
• Amy – Boom Boom
• Femke – Tik Tak Tik
• Jade en Sherilyn – Joy
• Kim – Digidoe
• Mainstreet – Stop The Time
• Melle – Dromen
• Sterre – I'm Singing
In recent months they have been working hard with some Dutch producers to create the final versions of their songs and preparing for the live show. Below you can watch some of the videos: